Whimsical, Countryside Wedding
Posted by Pat Goetz in Blog, Featured, Real Weddings | Comments Off

on Whimsical, Countryside Wedding
This wed­ding has every­thing a bride could ever dream of! Per­fect weath­er, breath­tak­ing land­scapes, a ton of adorable details, 15 hap­py bridal par­ty mem­bers, and one cou­ple ready for the moment they become hus­band and wife. Rachel was a vision in her Casablan­ca gown and we could­n't help but shed a hap­py tear at how joy­ful she looked walk­ing down the aisle to see Sean. From Figlewicz Pho­tog­ra­phy: "If you have nev­er heard of Casitas Estate, we high­ly rec­om­mend you move it up to the top of your sight­see­ing list. It is incred­i­ble! Not only are they a blast to work with but their grounds and views are the def­i­n­i­tion of per­fec­tion." Also, check out Rachel and Sean's wed­ding video at the end of this post to see more of their Whim­si­cal, Coun­try­side Wedding!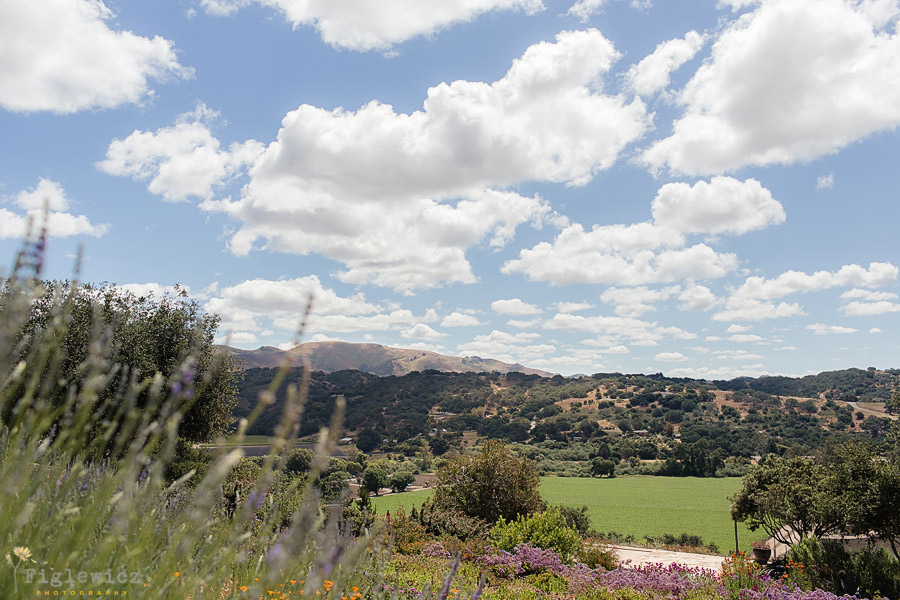 As you scroll through these pho­tos, take a moment to savor all of the lit­tle details Rachel includ­ed in her Casitas Estate wed­ding day. The rib­bons cas­cad­ing off of her bou­quet matched the soft lines of her veil and the fab­ric gar­land and lace table run­ners tied the whole event togeth­er to make one relax­ing, roman­tic night for every­one who came to celebrate.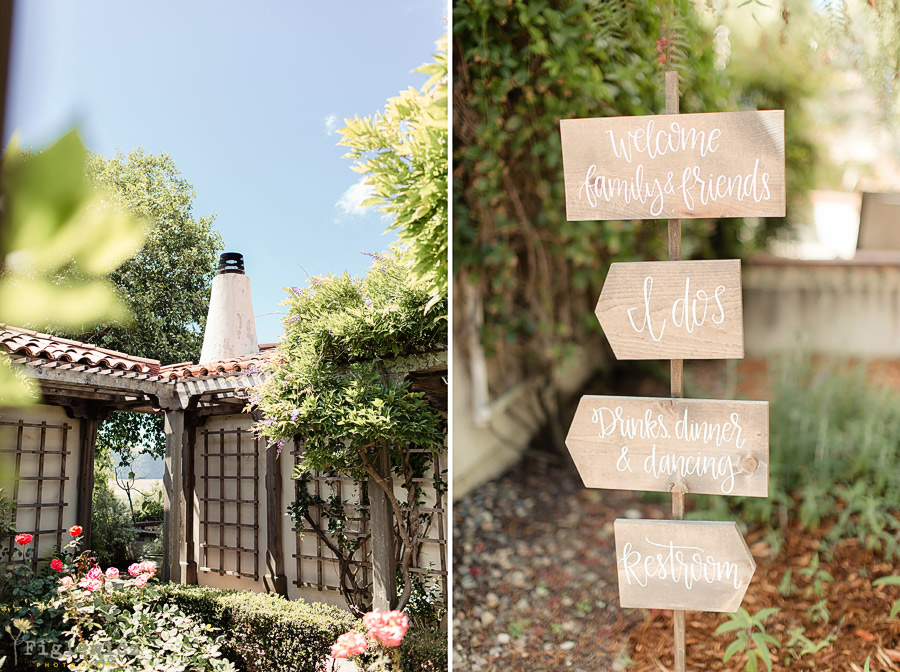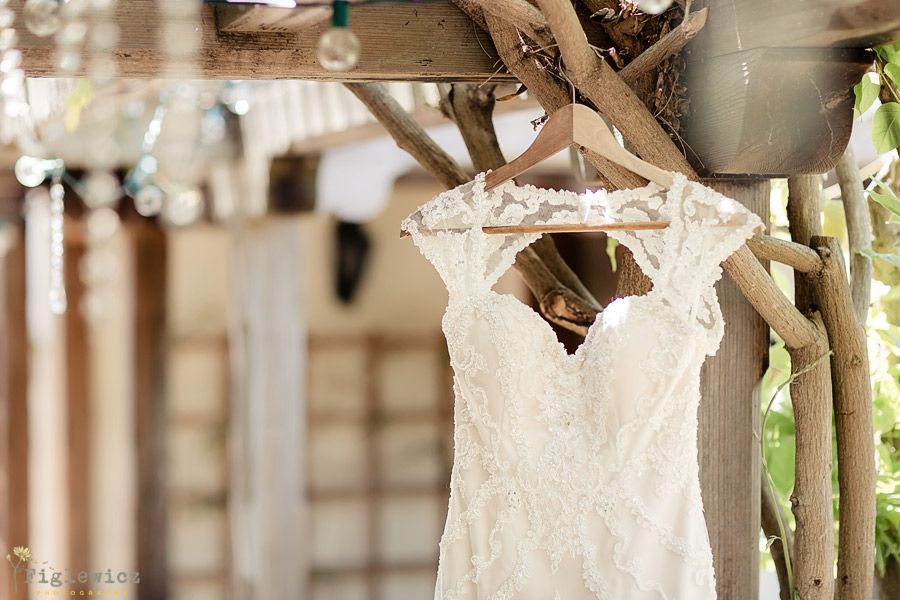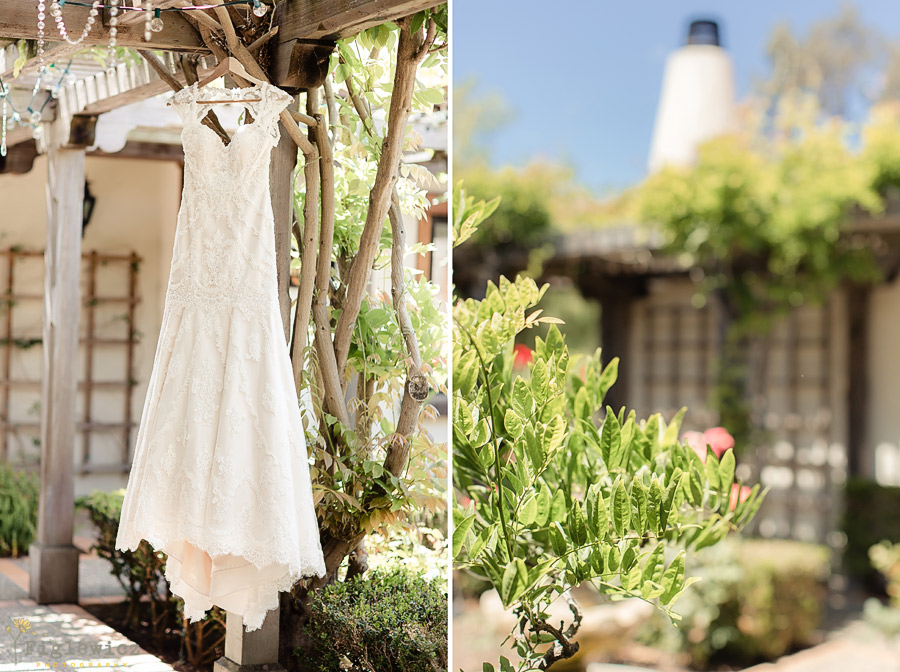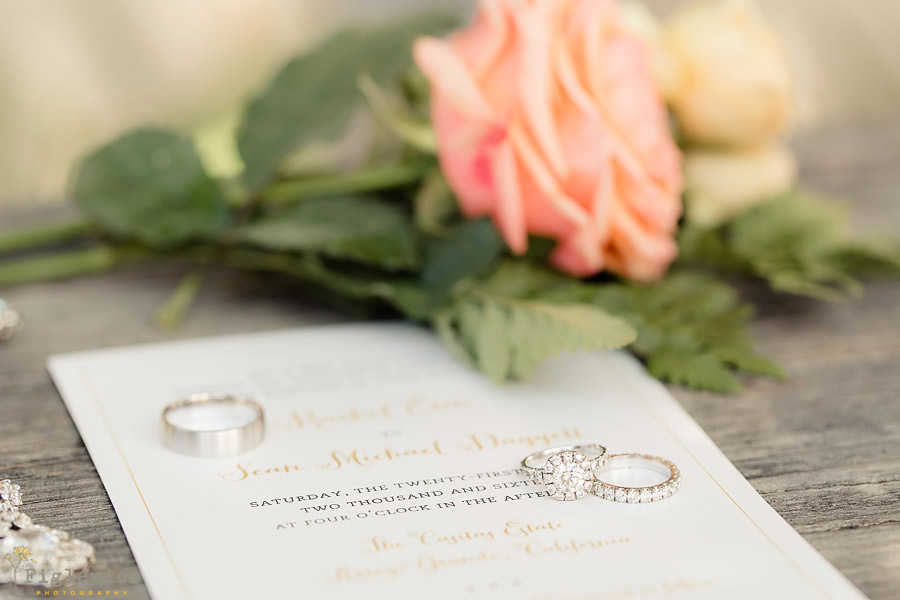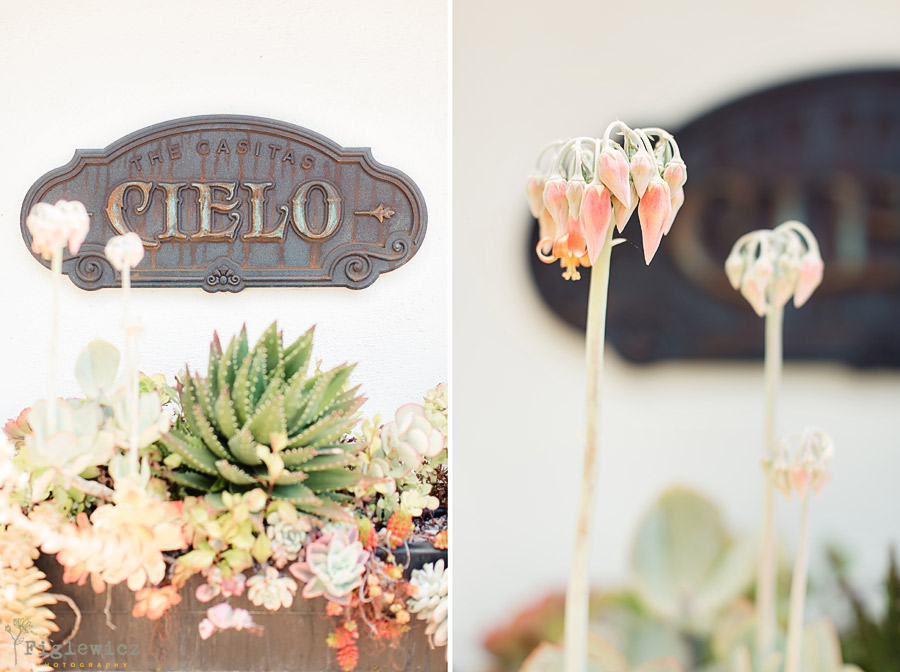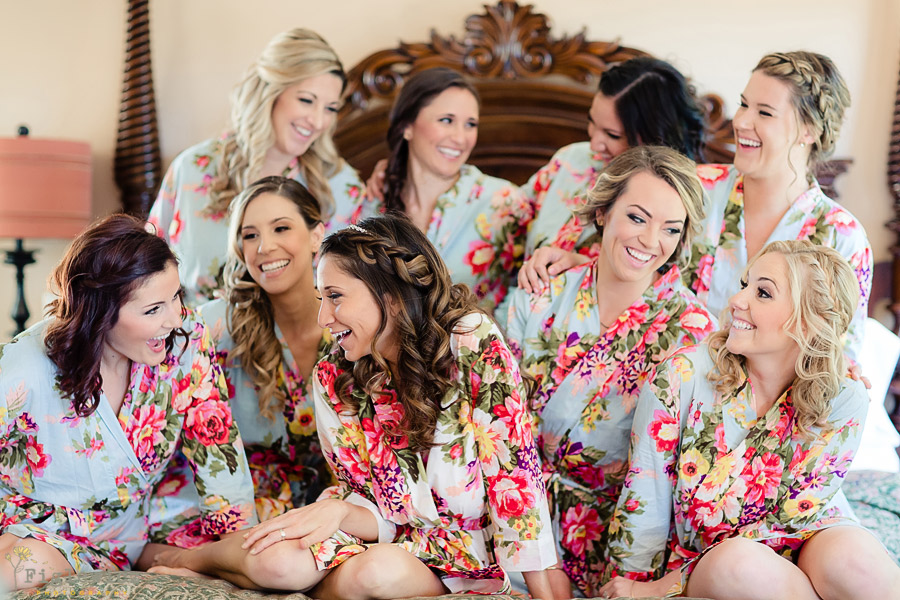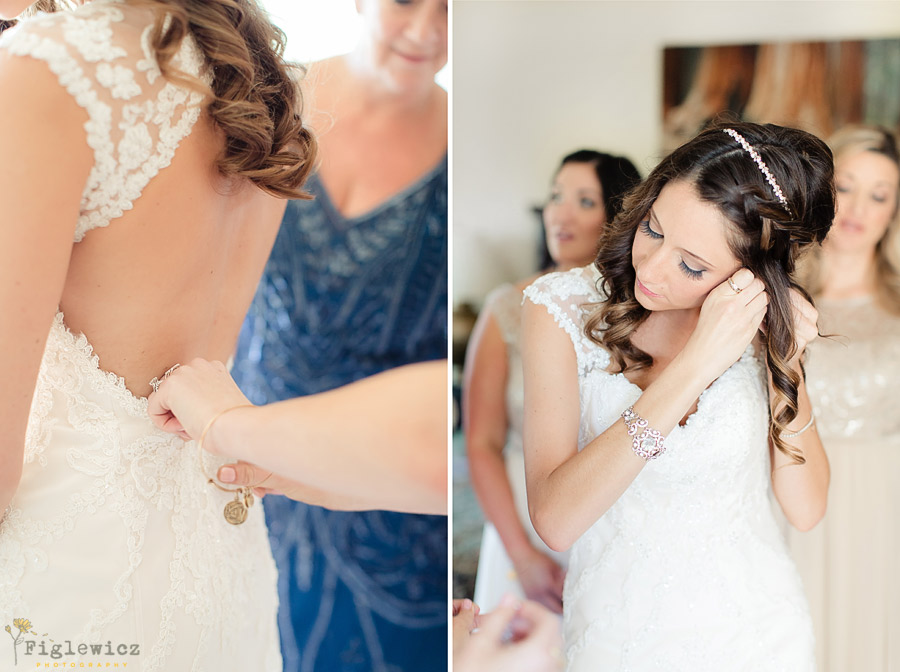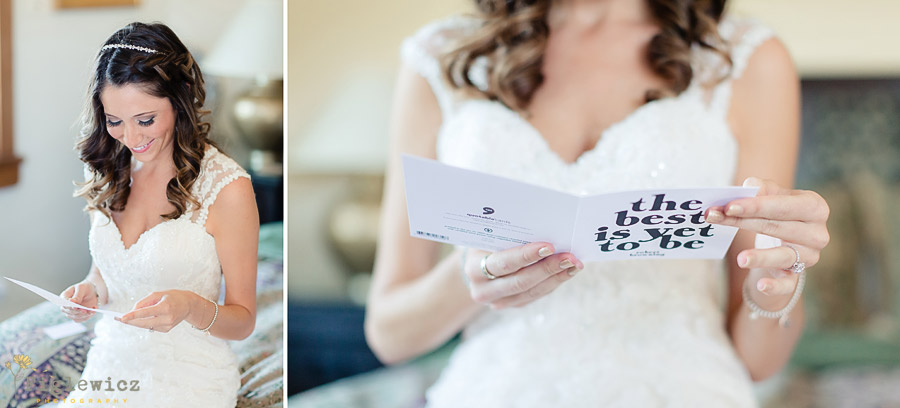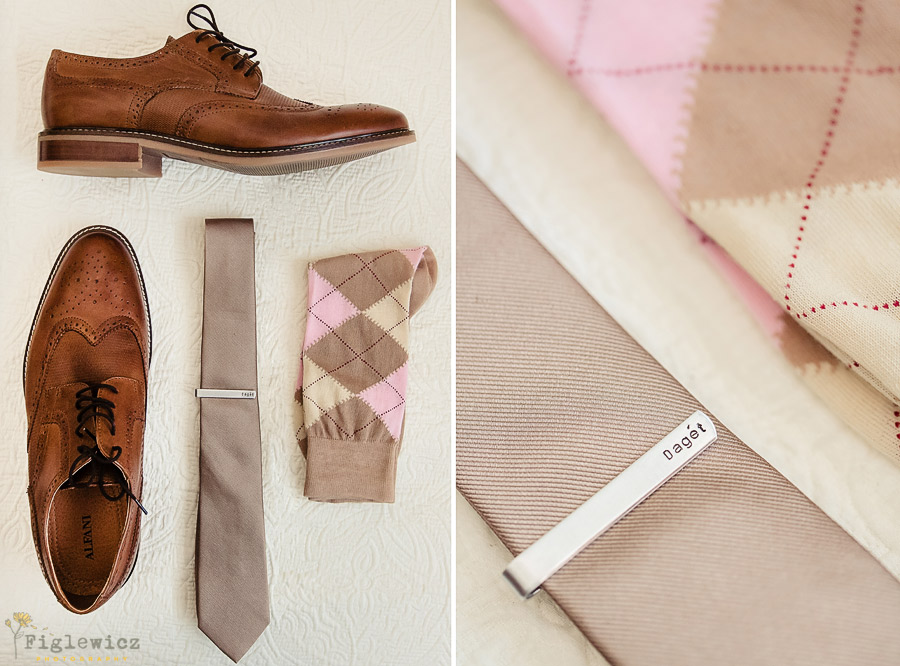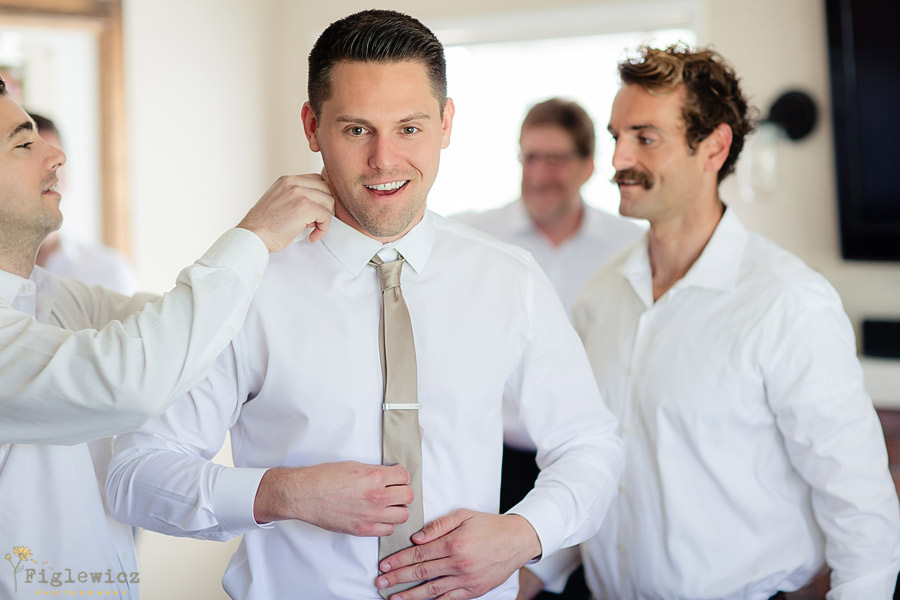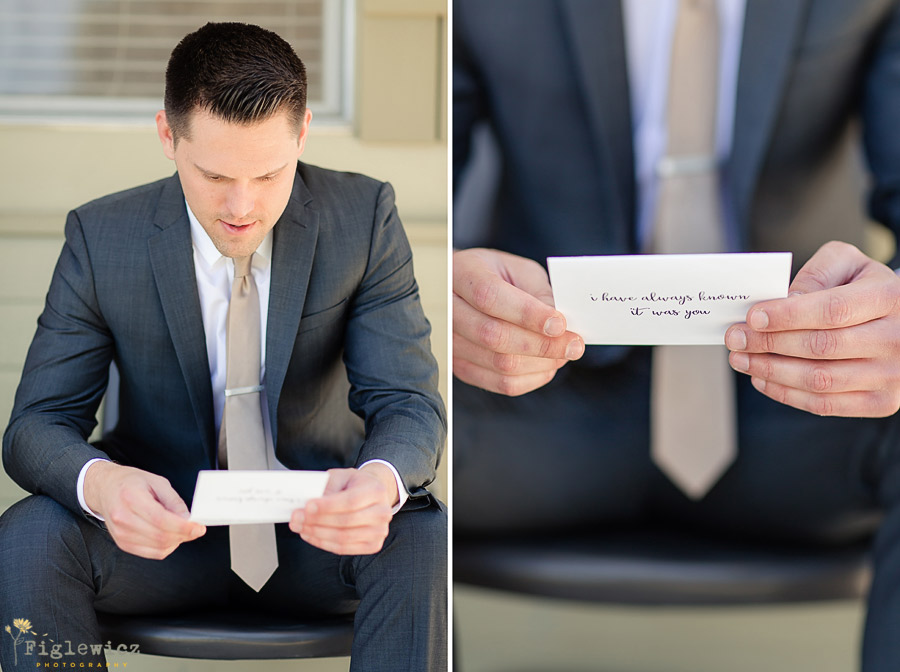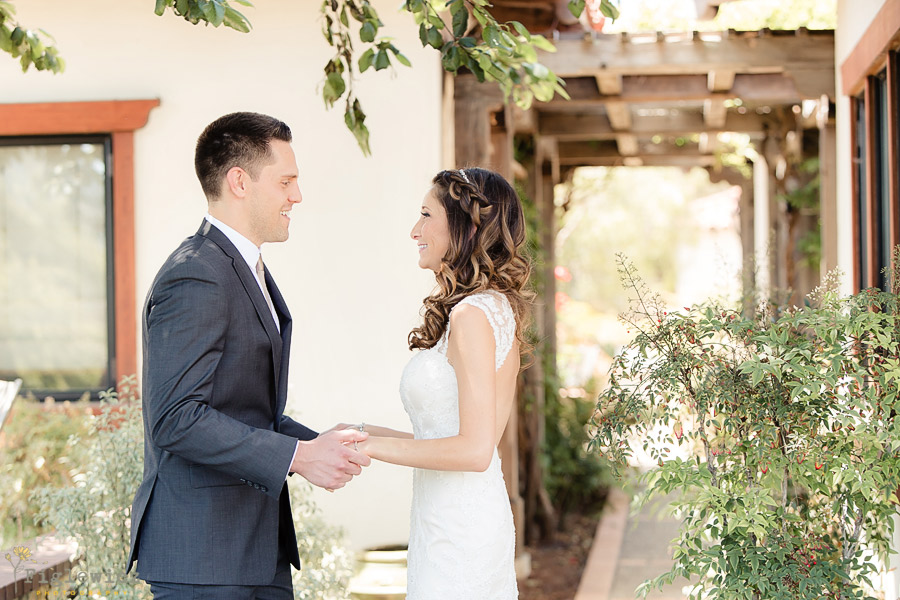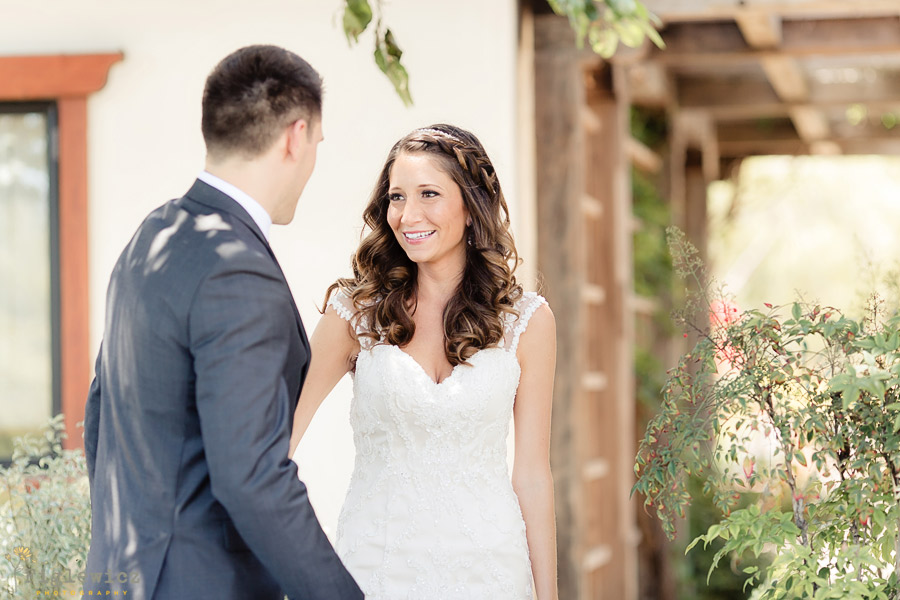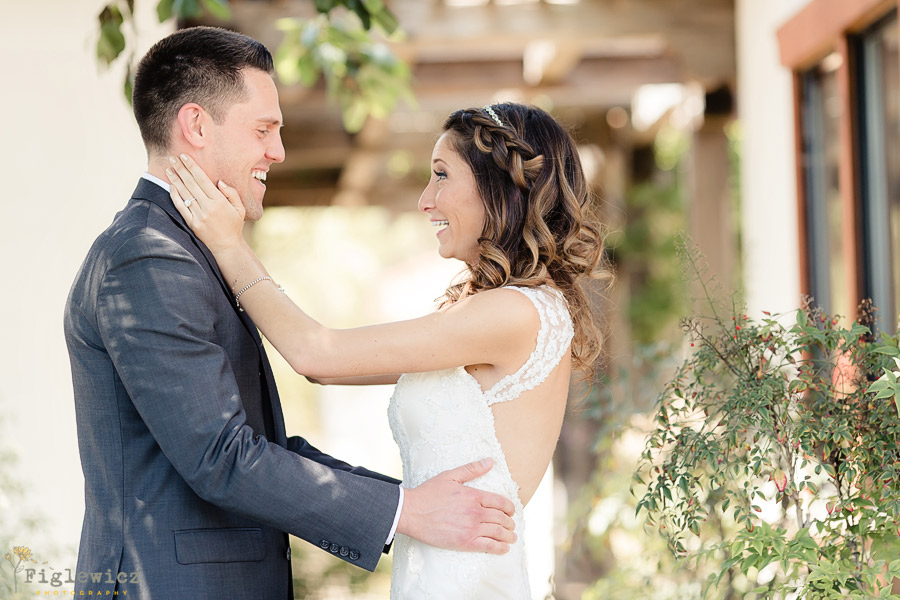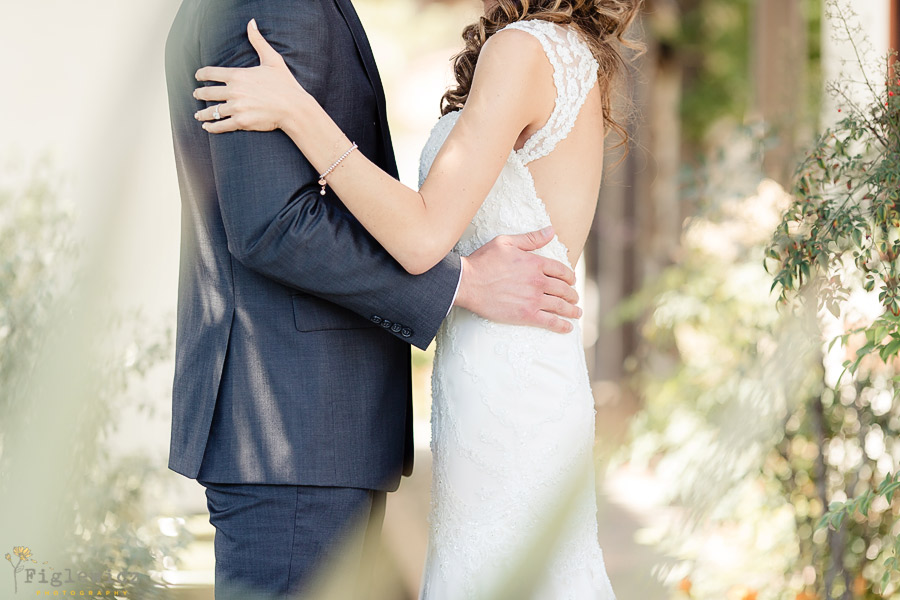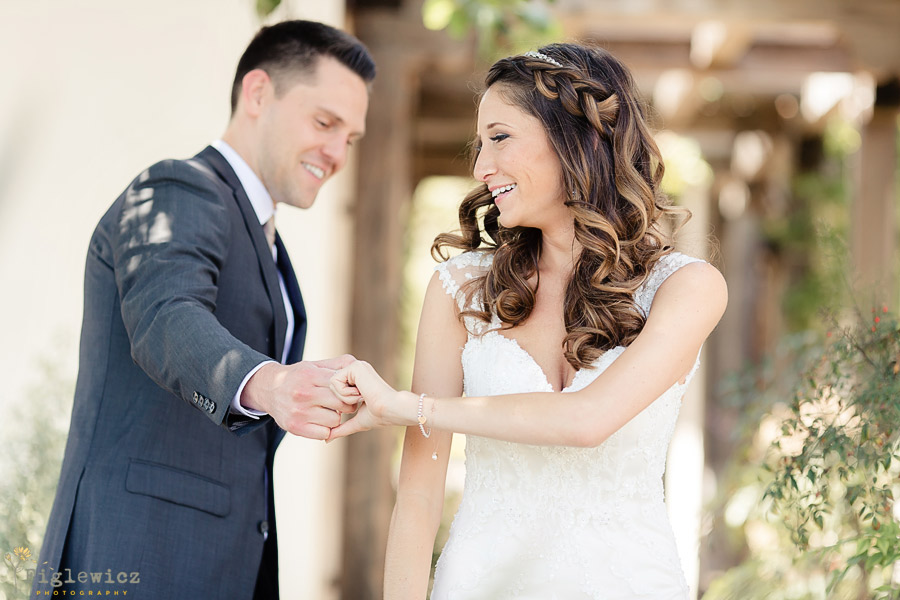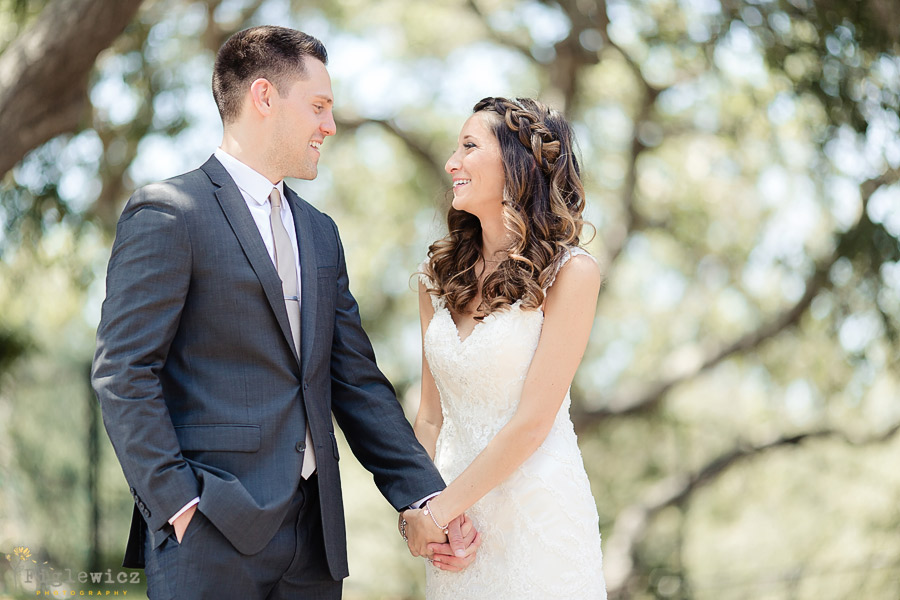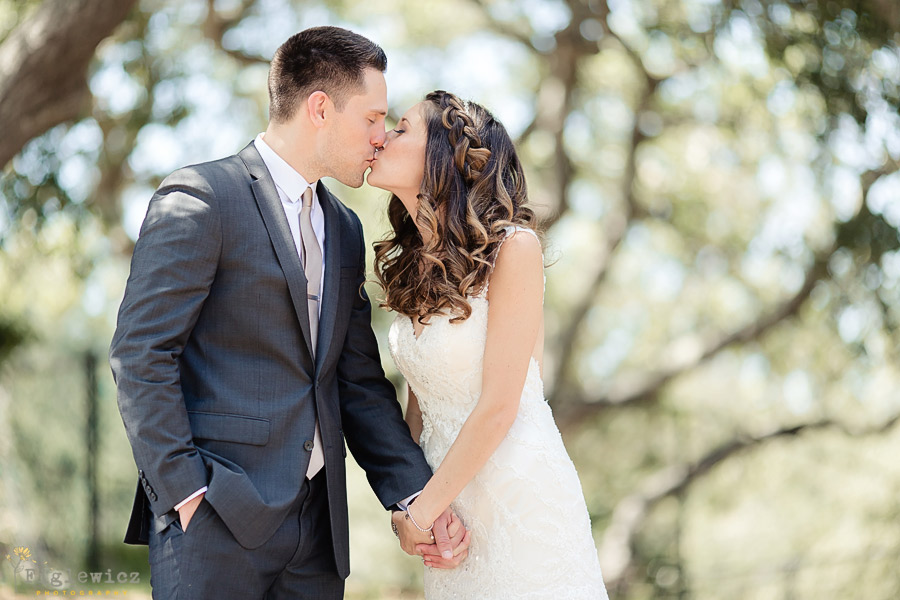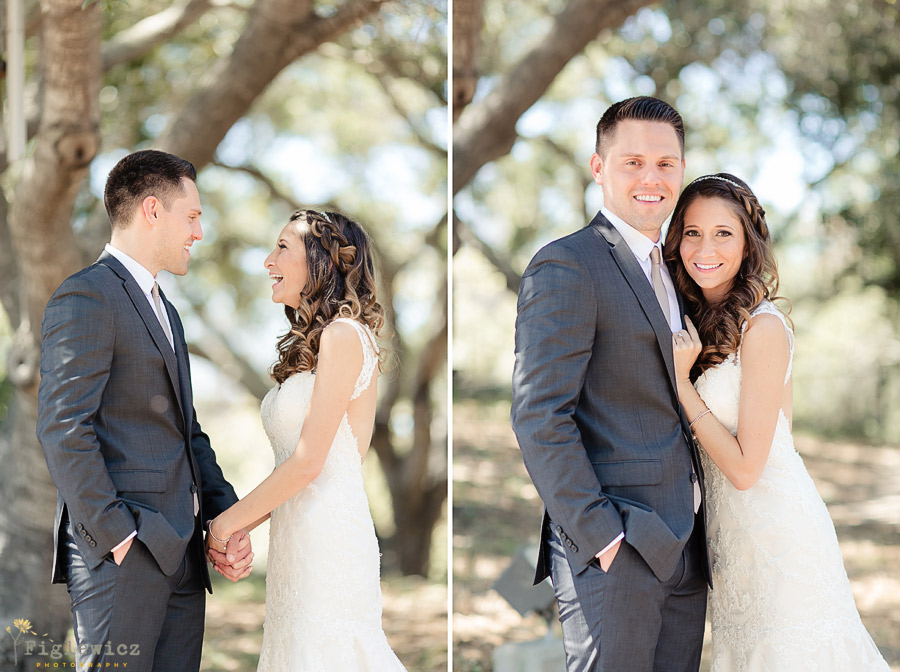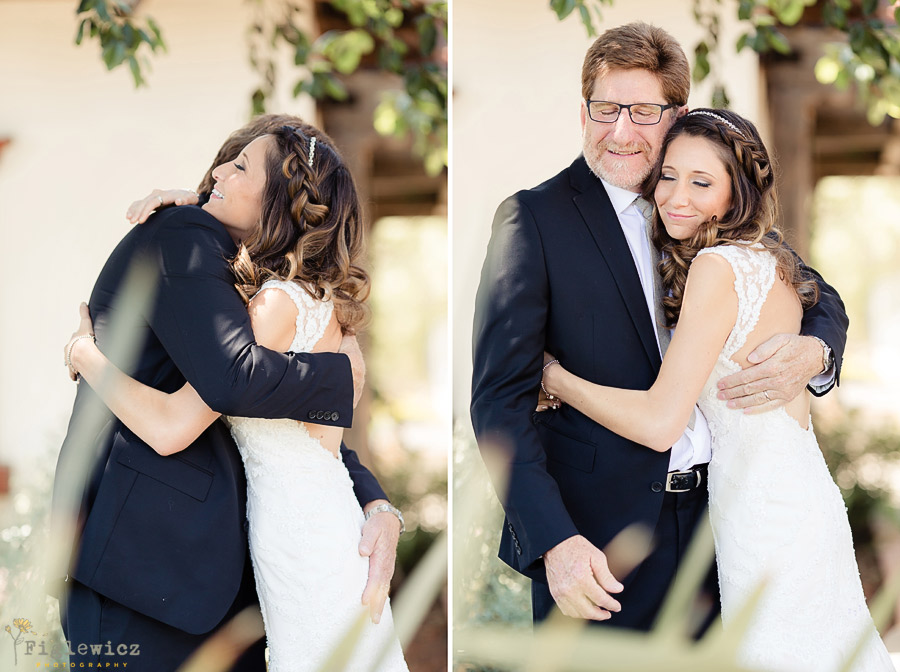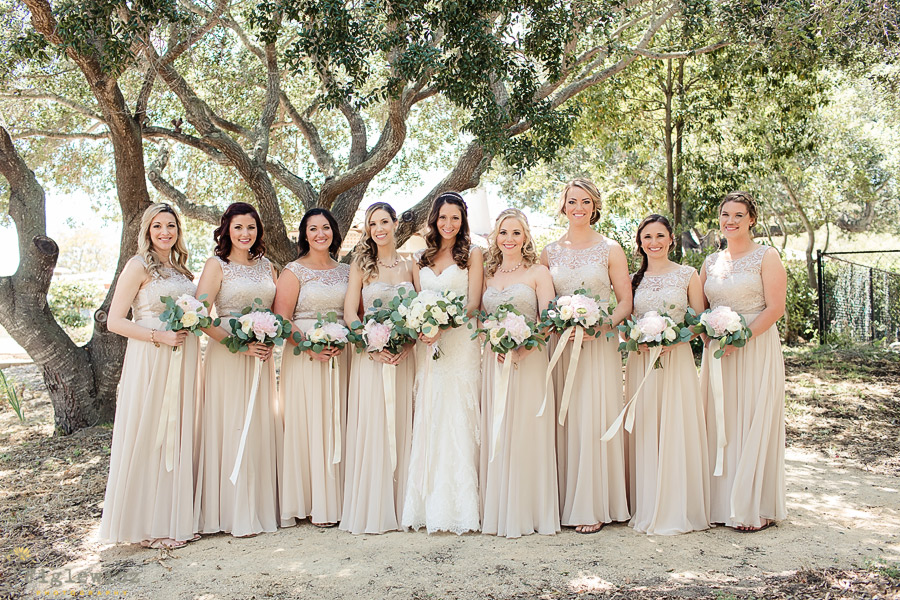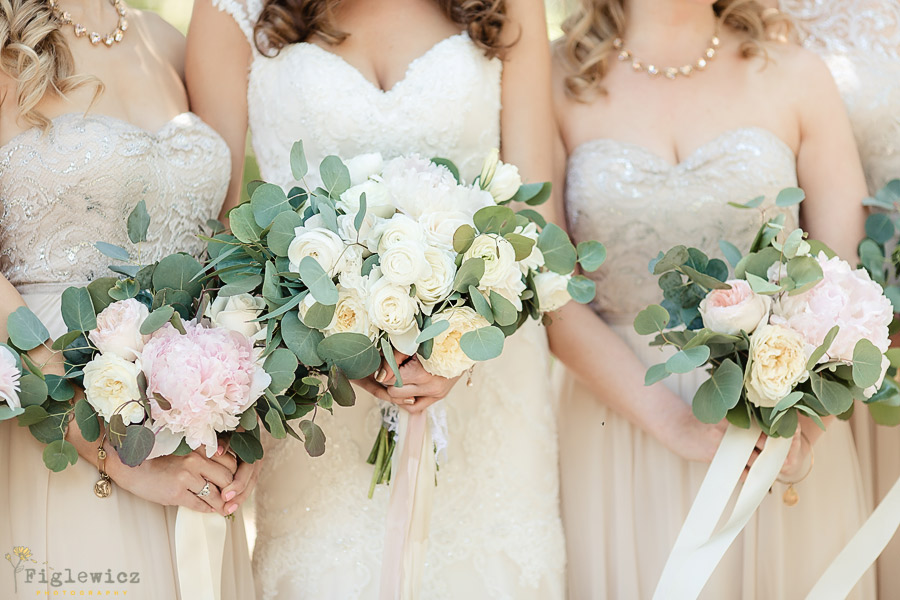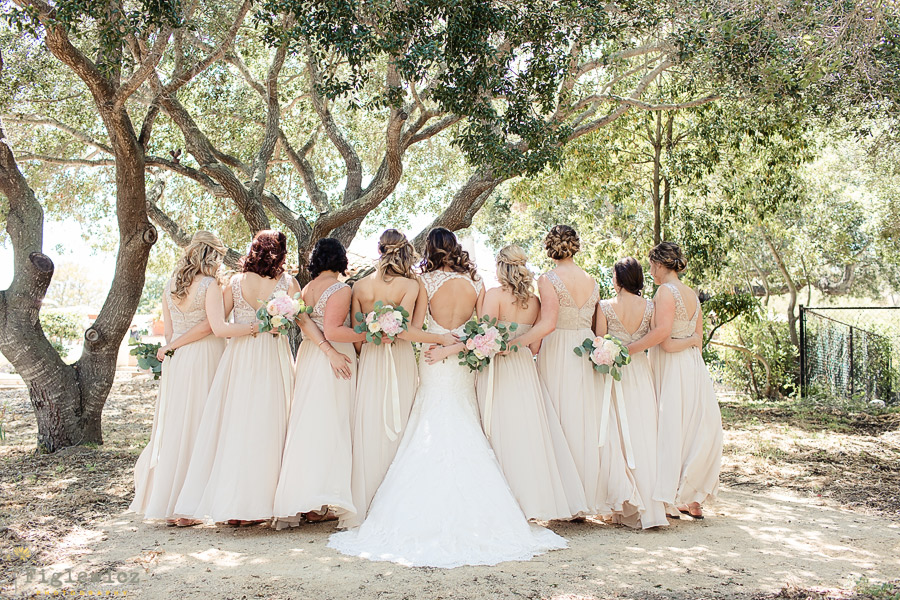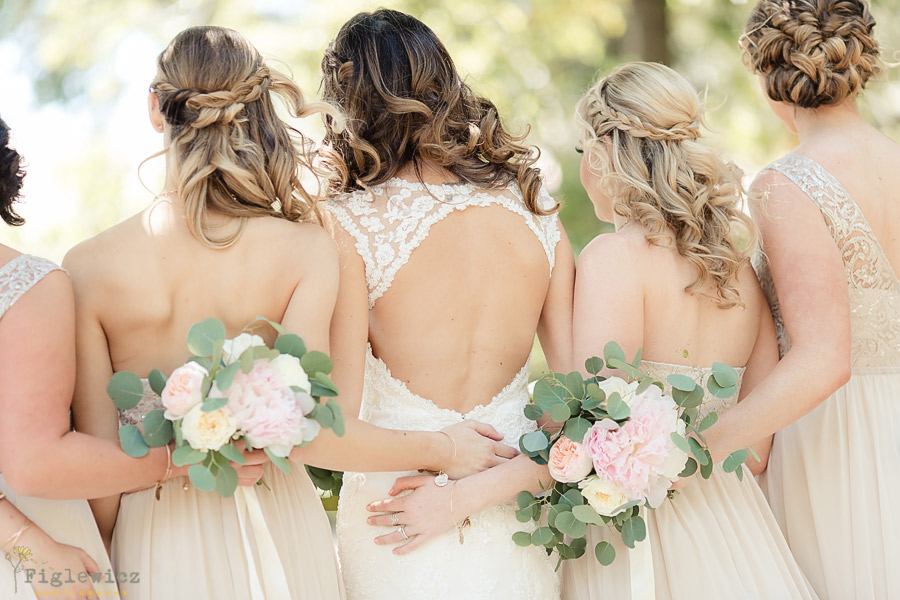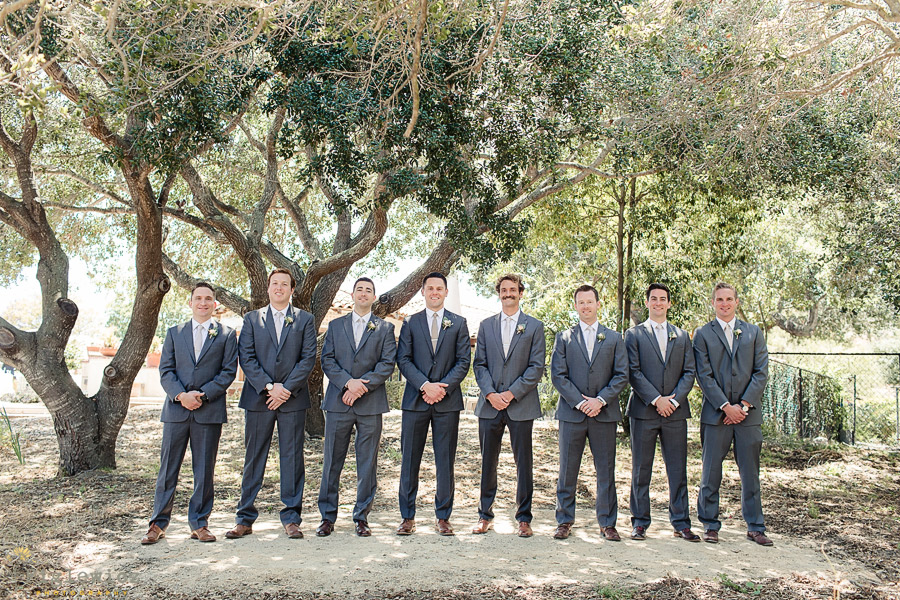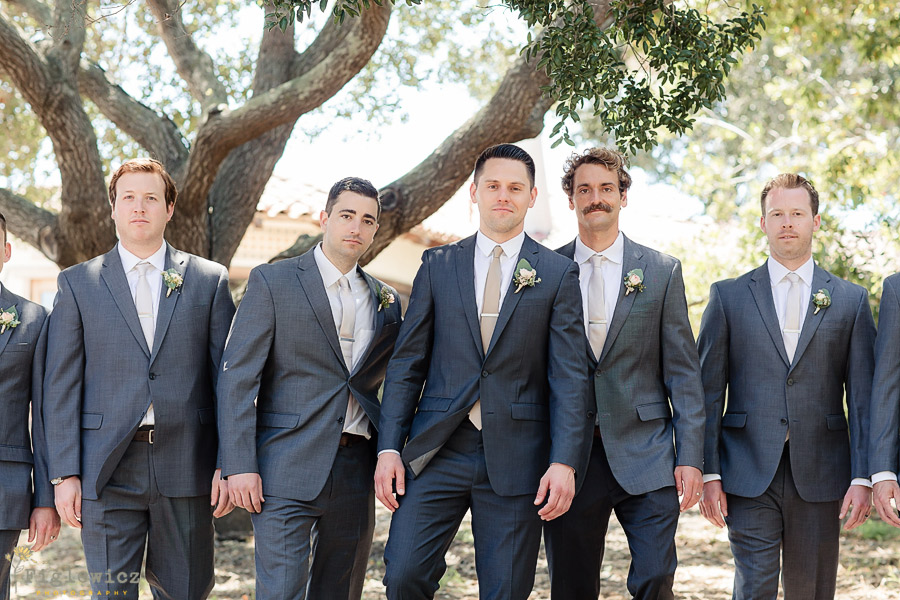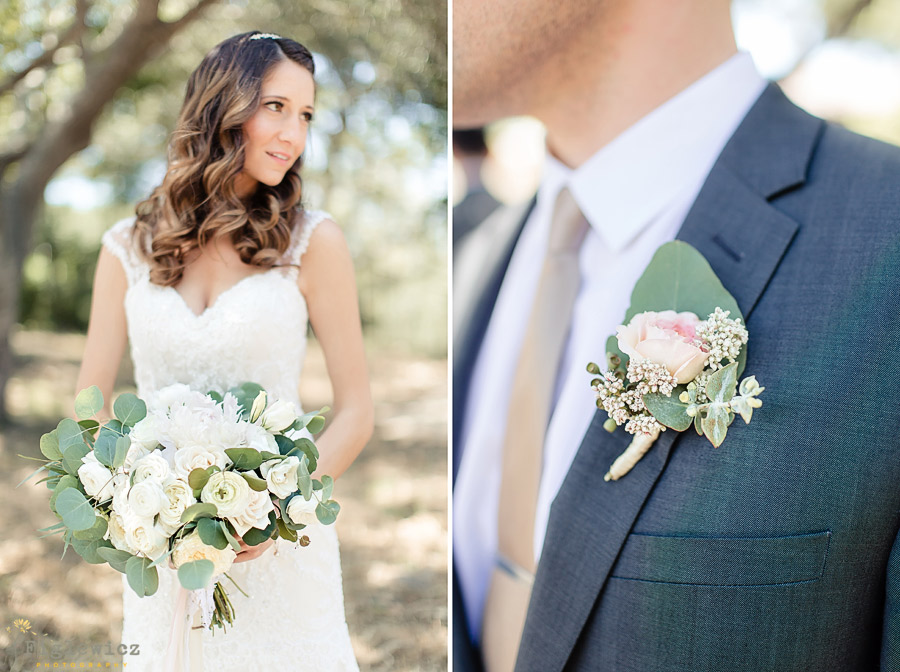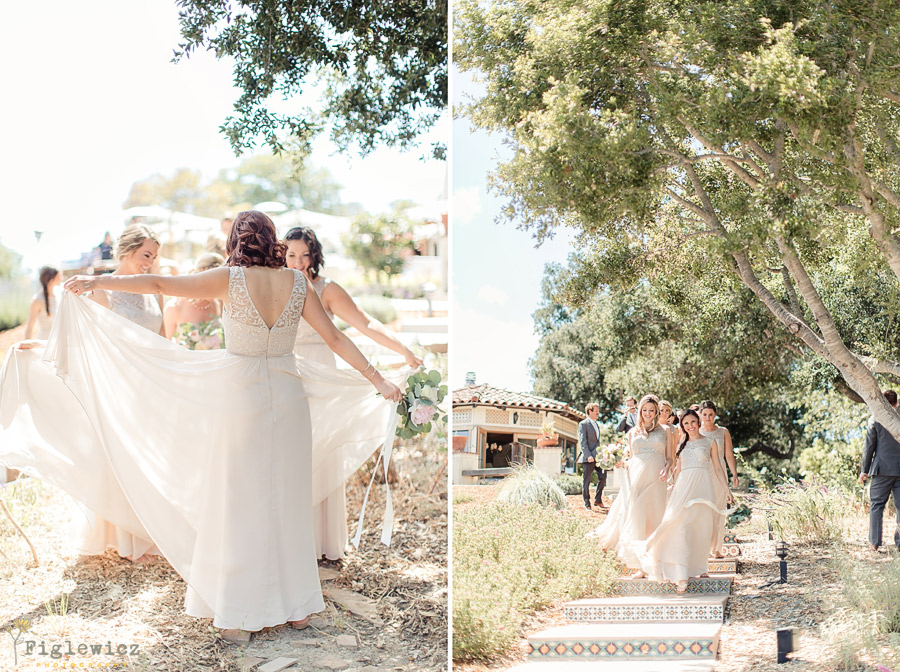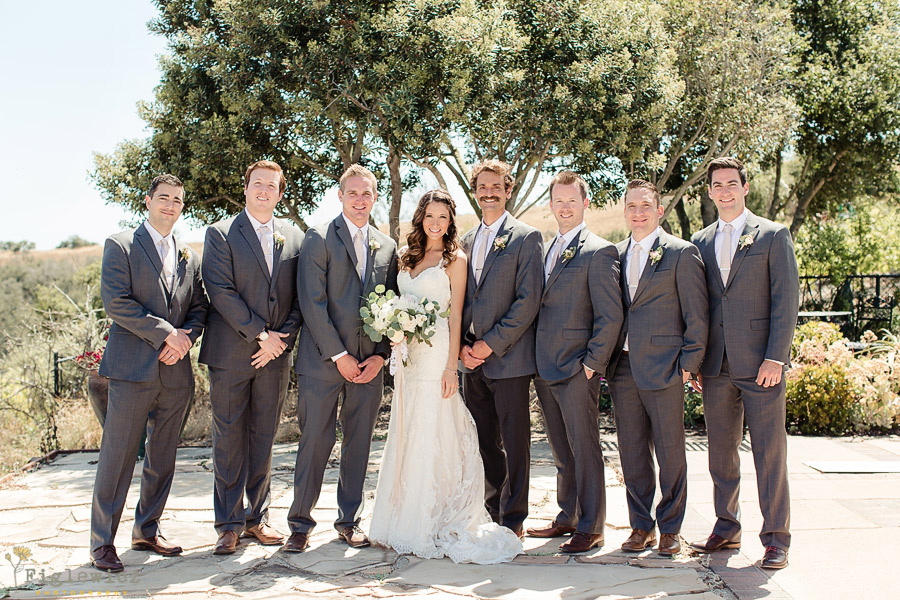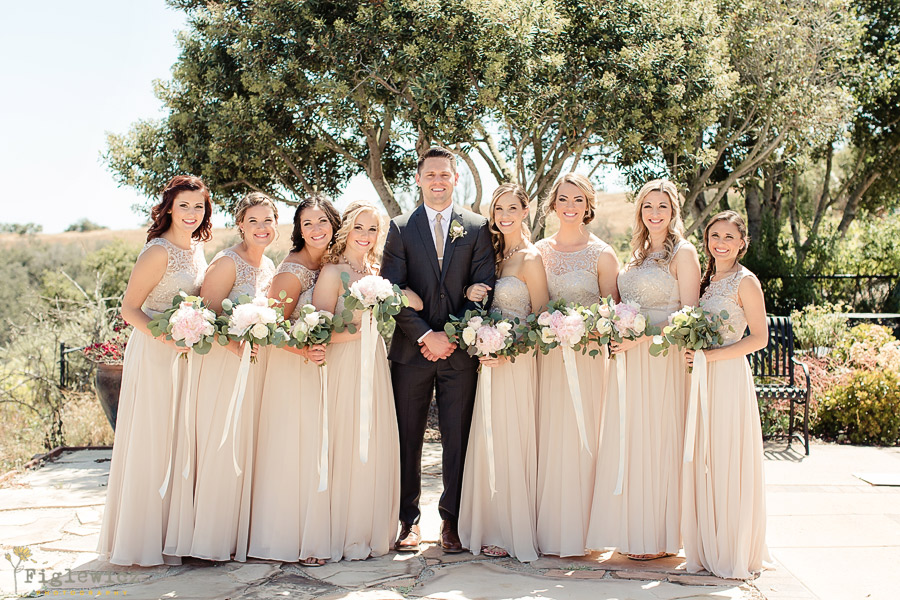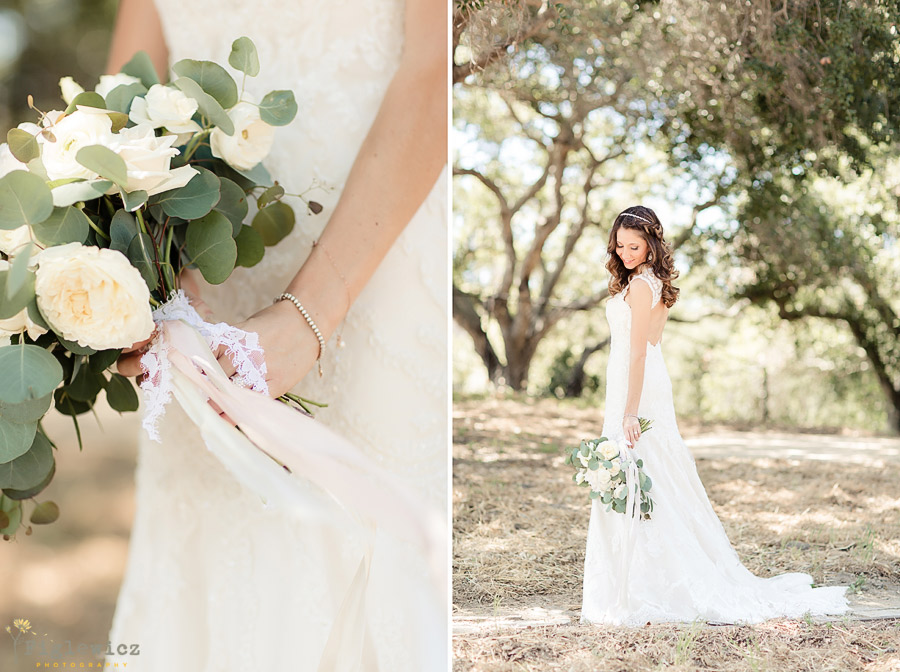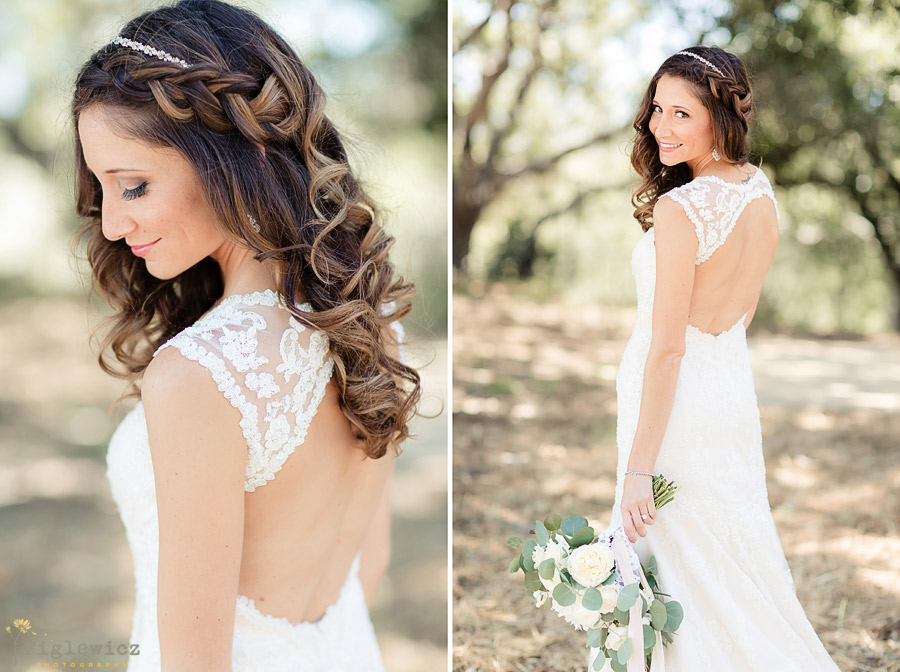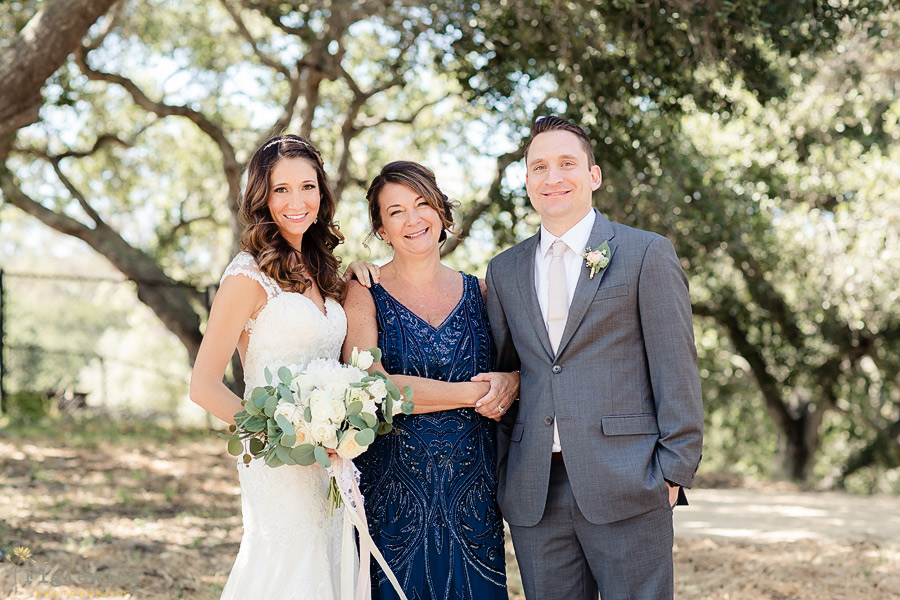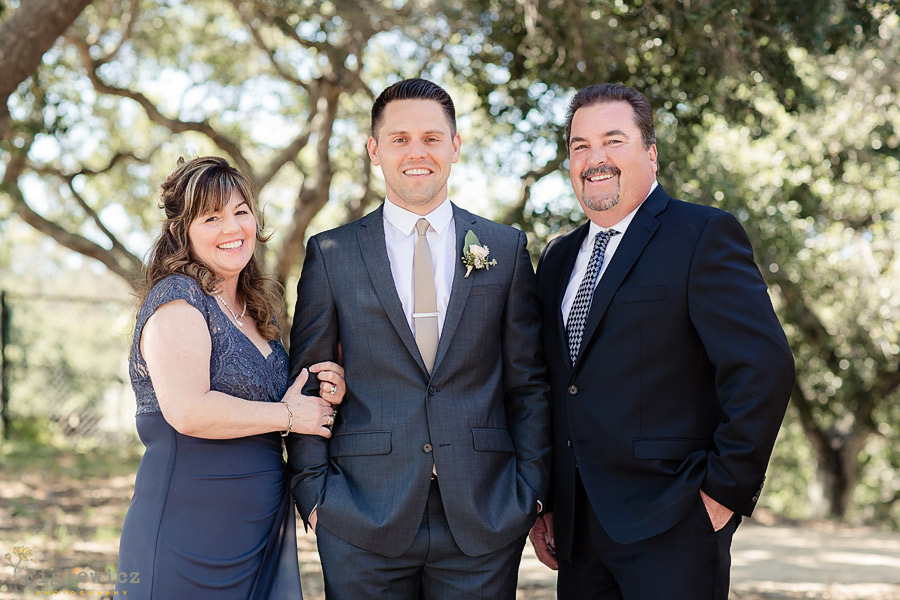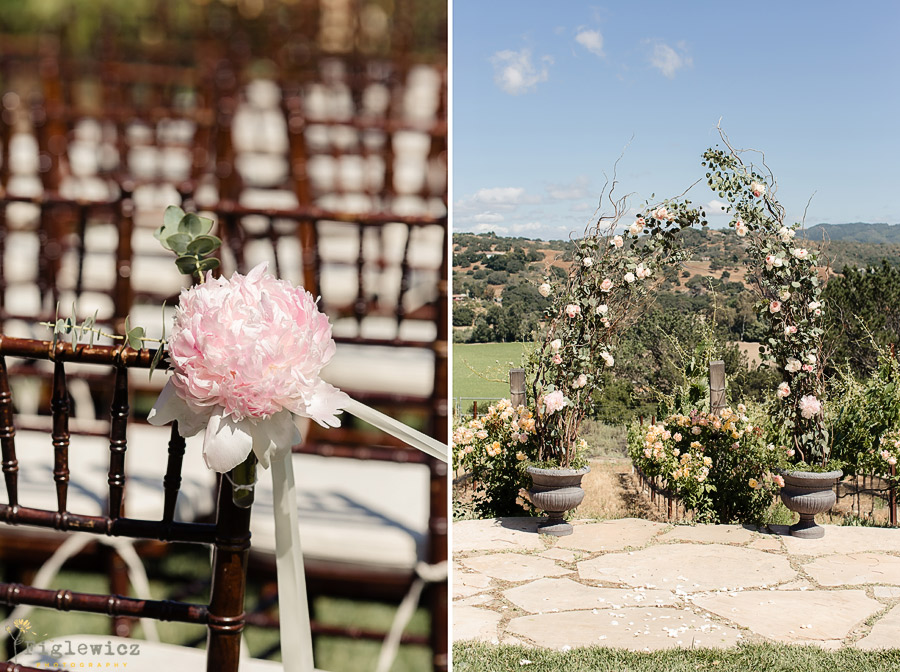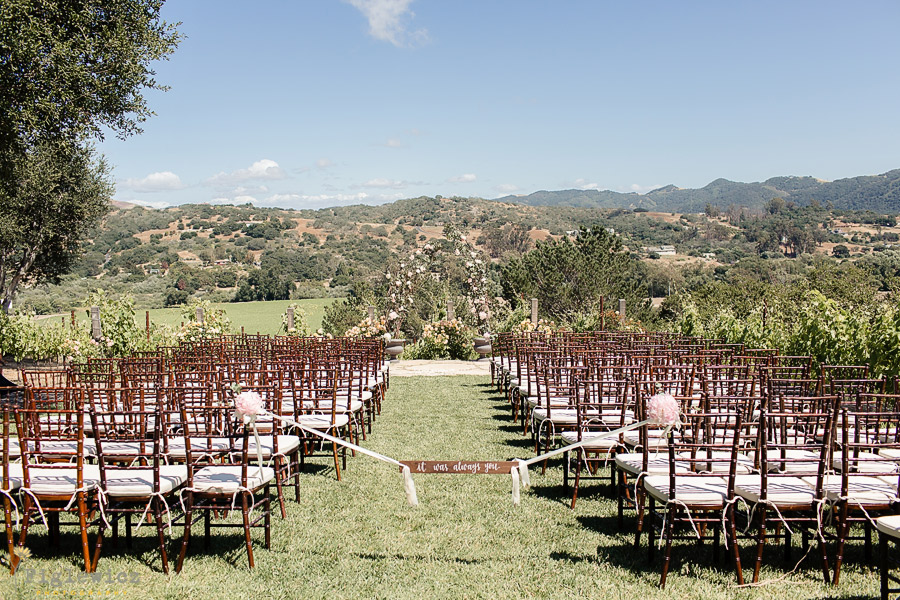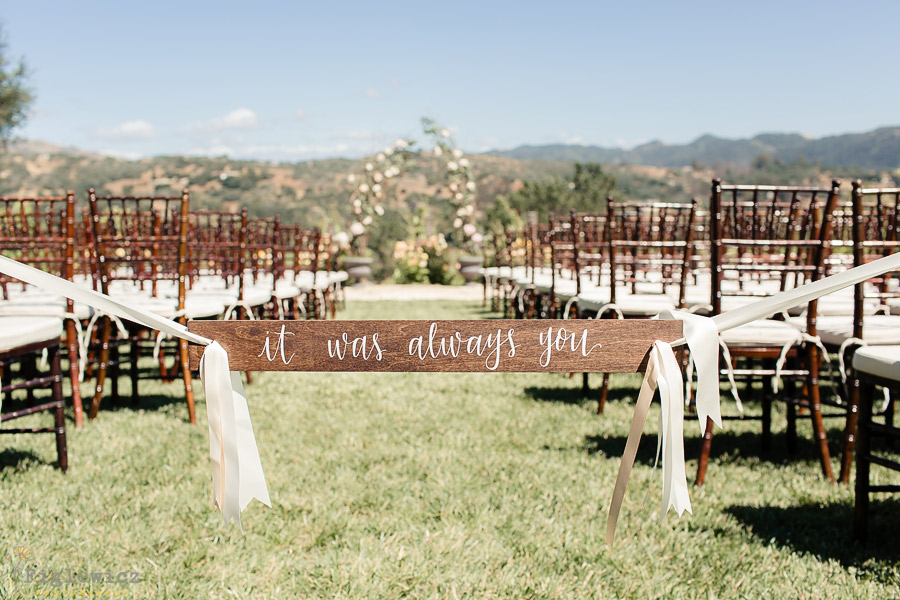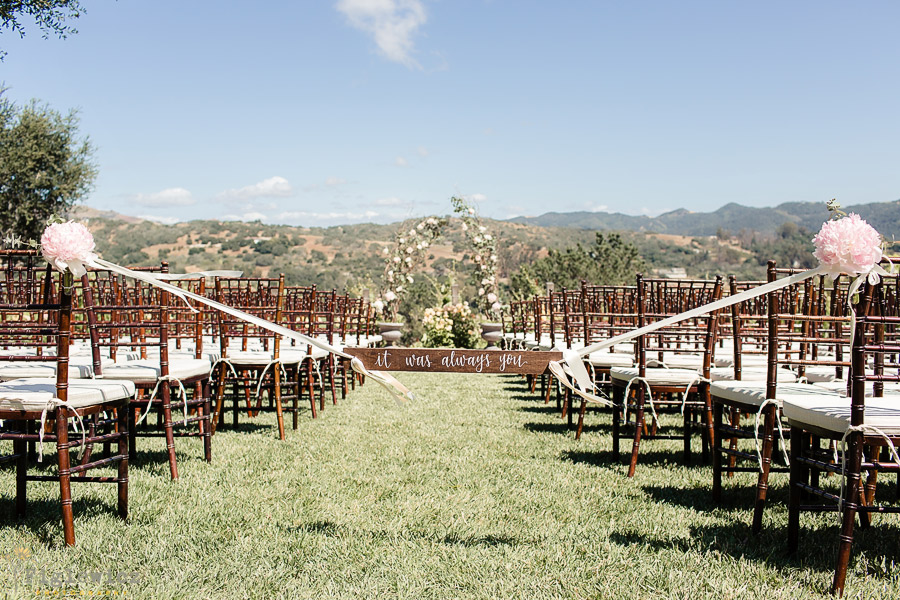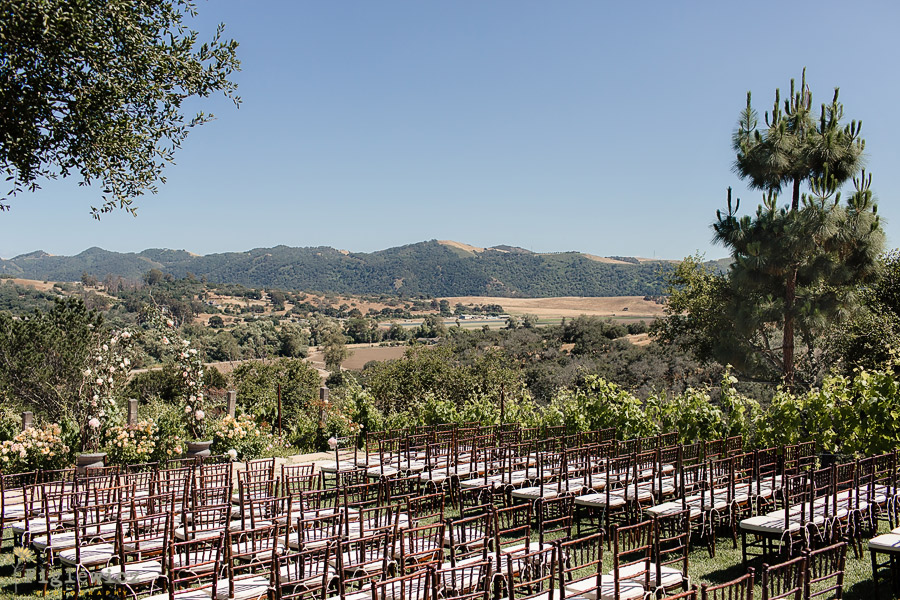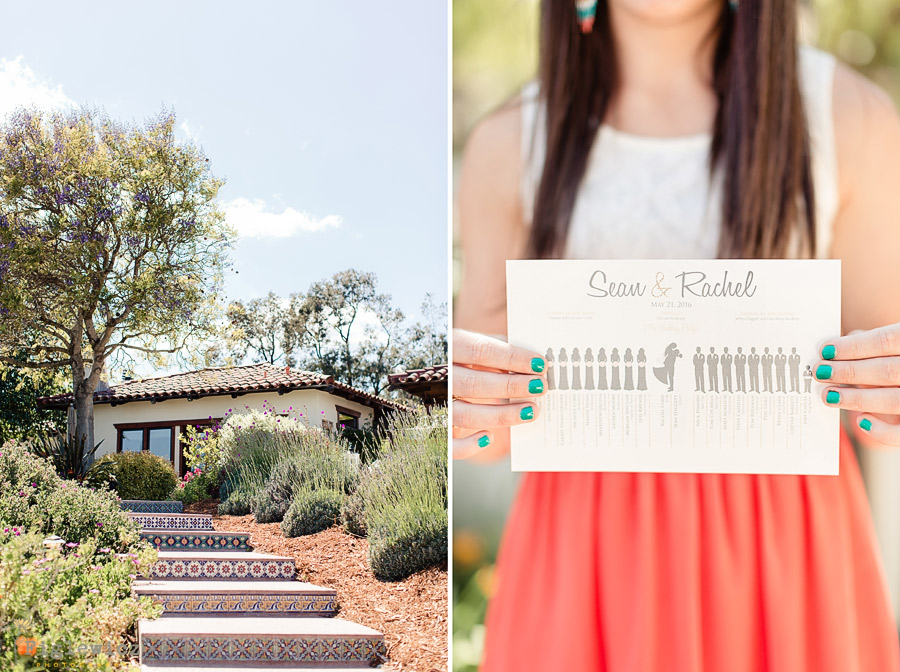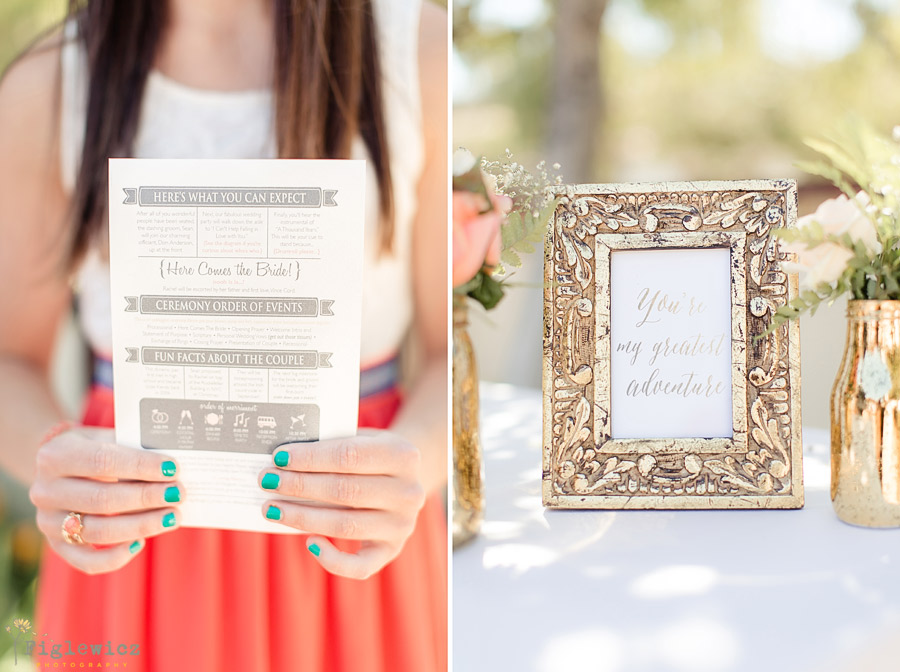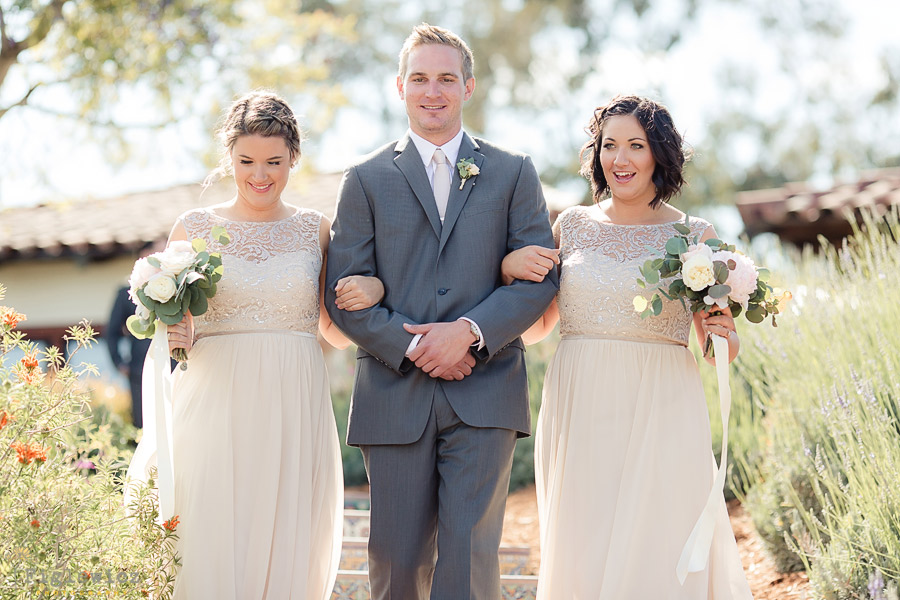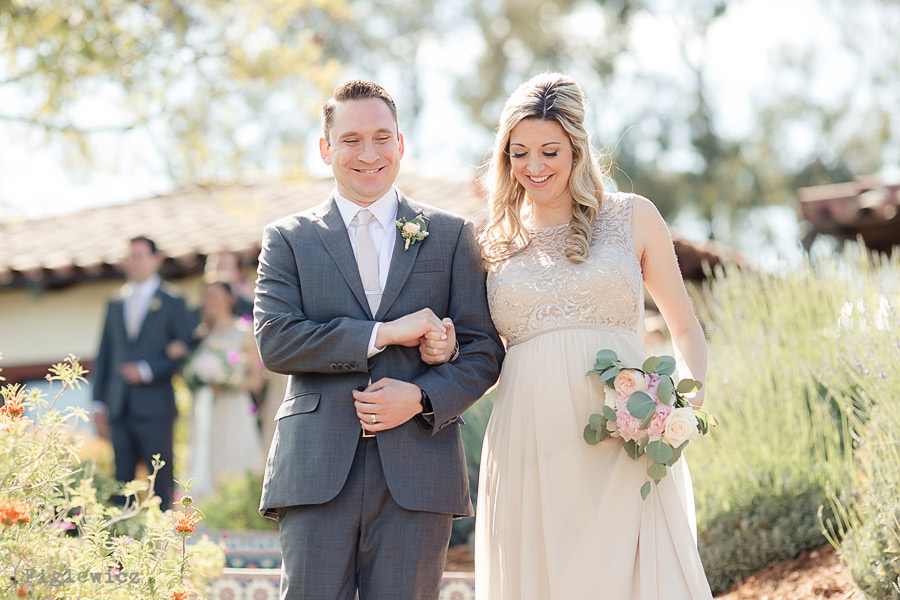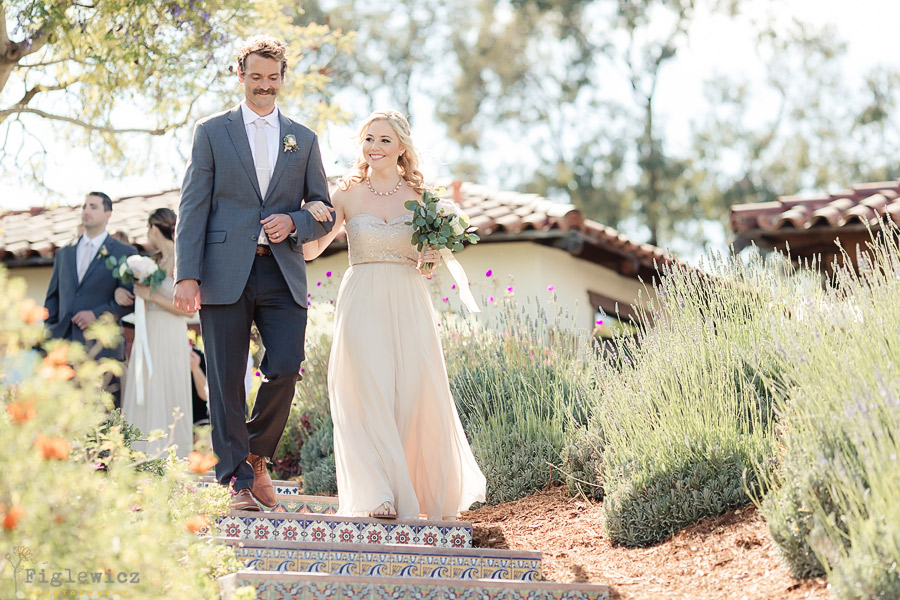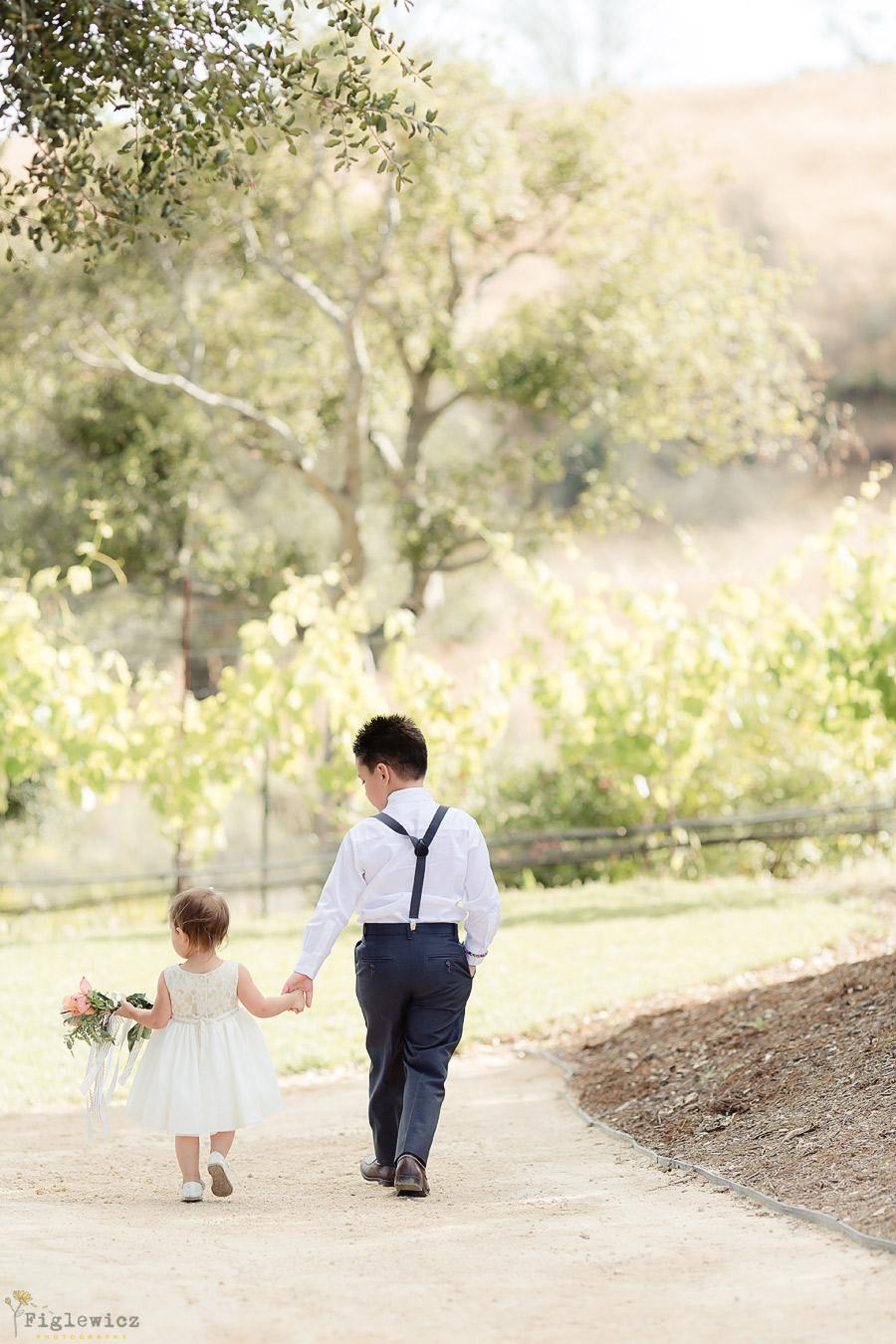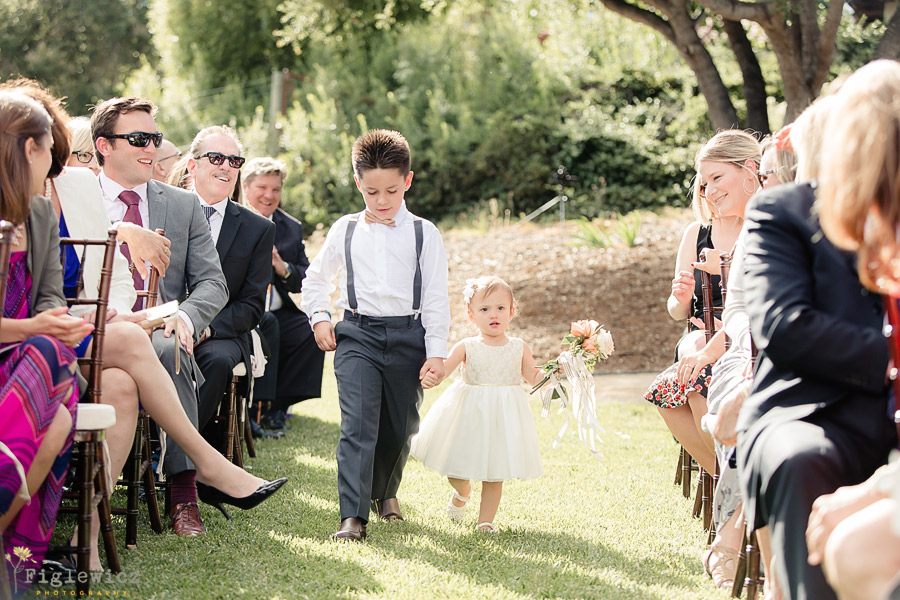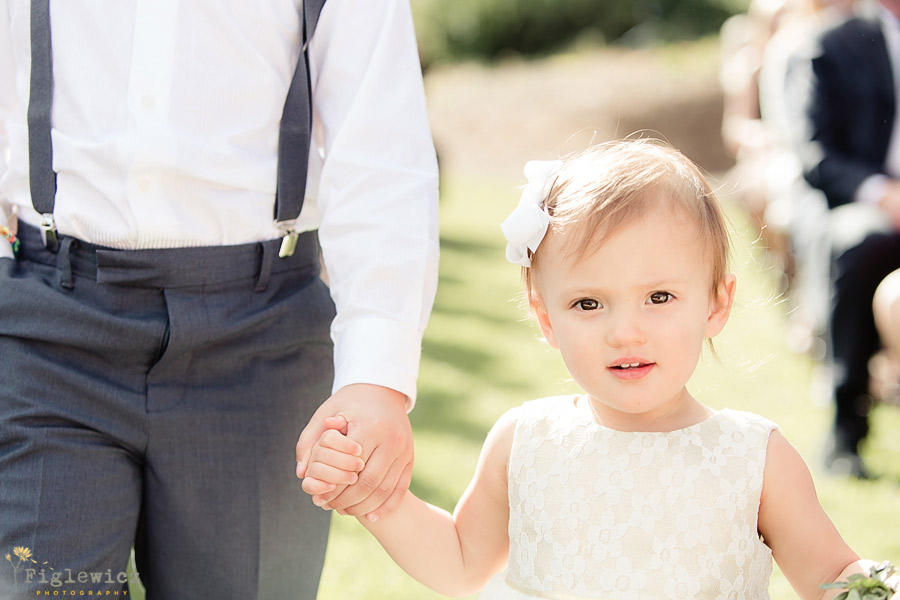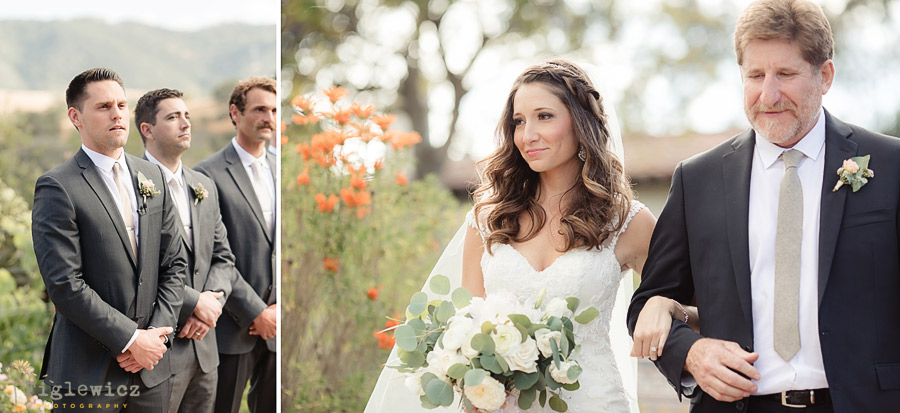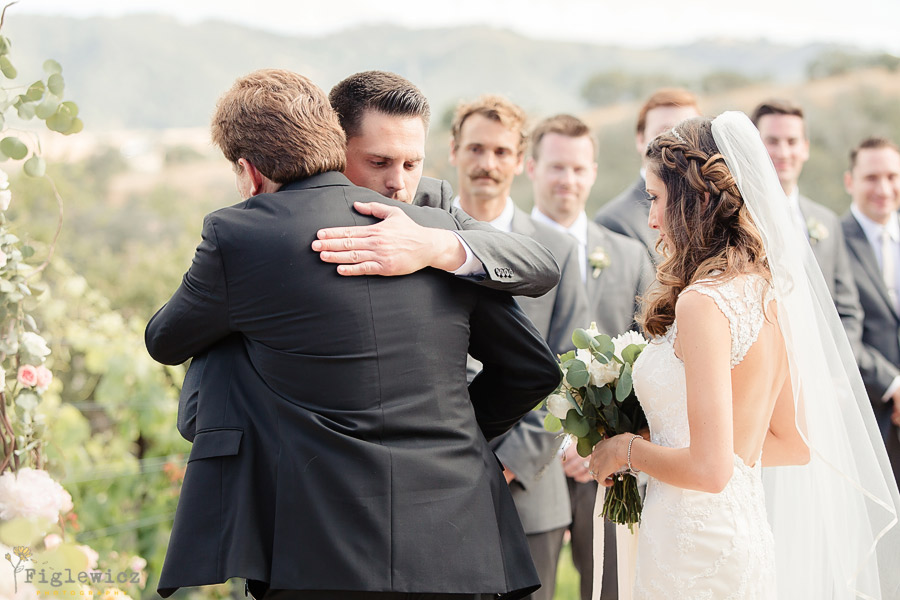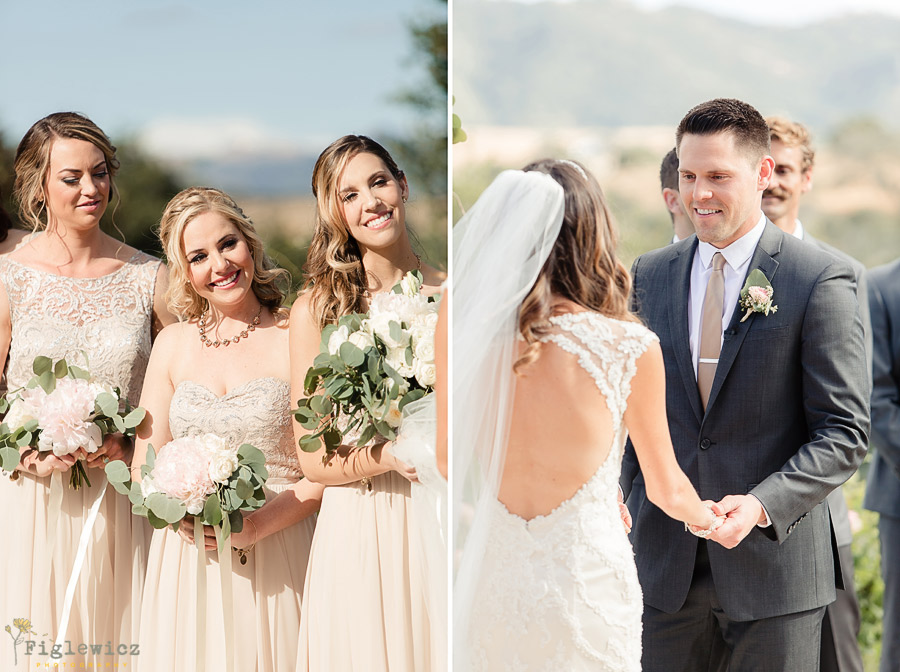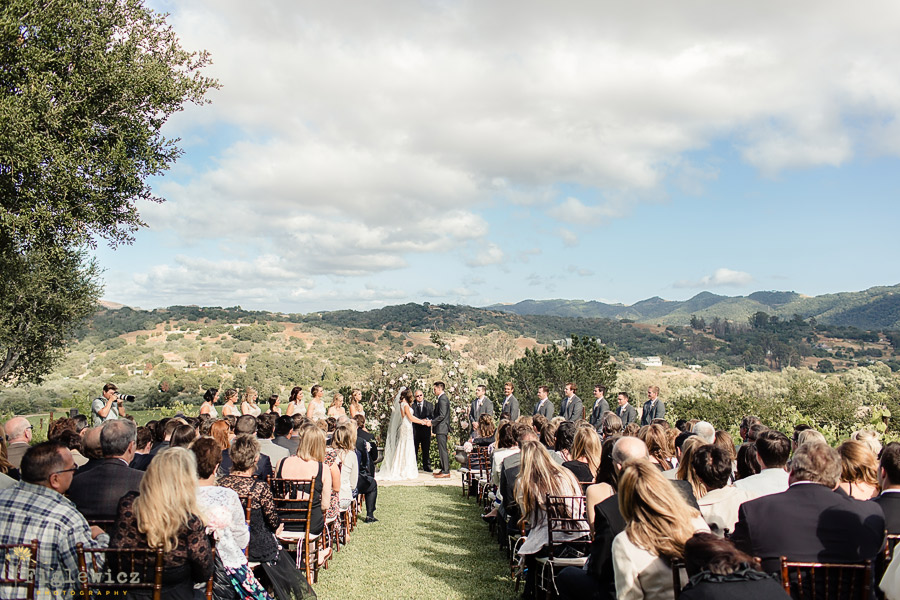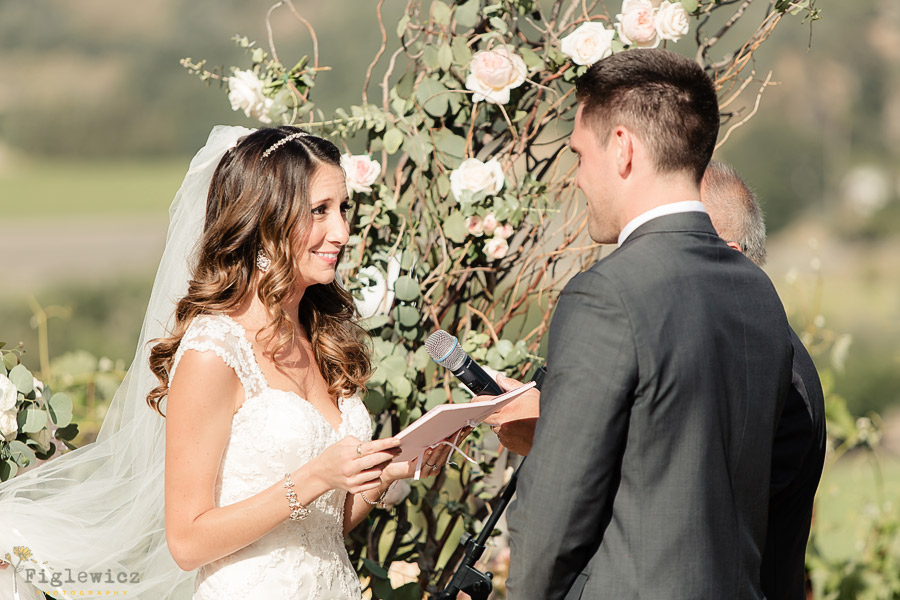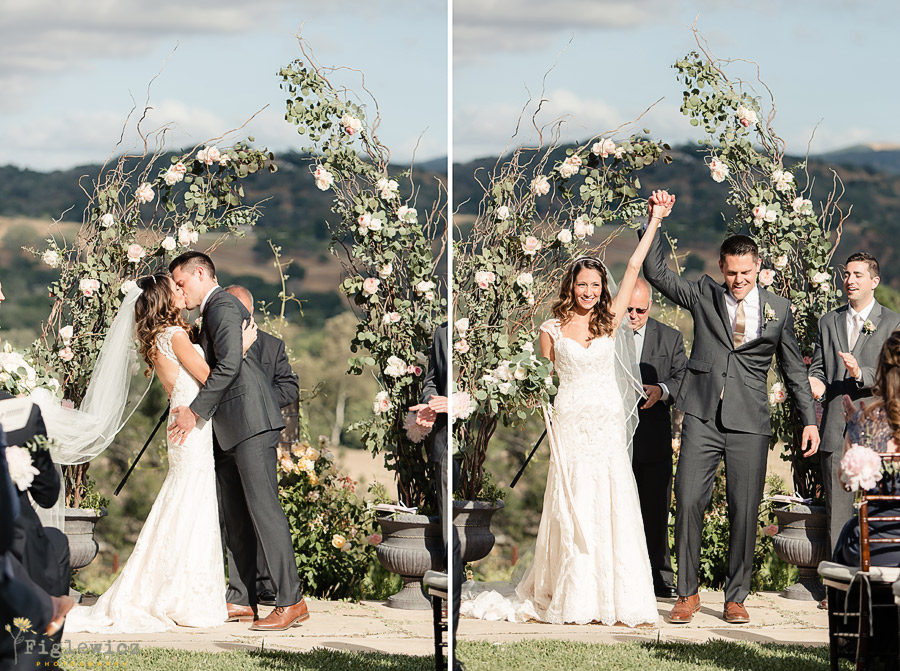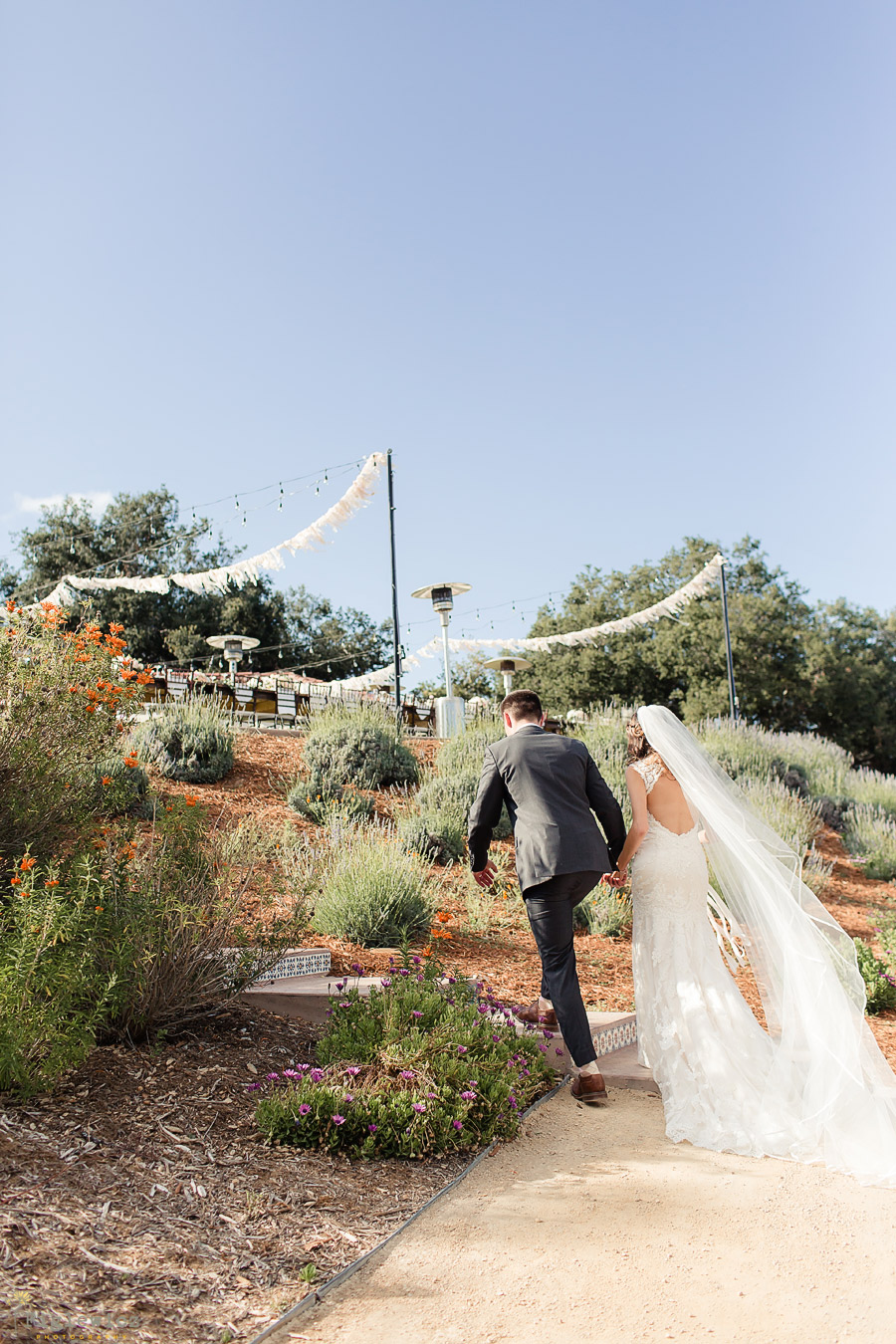 We loved that Rachel and Sean were so focused on enjoy­ing their wed­ding day. "I think our biggest wor­ry is that we won't enjoy and savor every sin­gle moment, every hic­cup, every word, and every emo­tion. We real­ly want to ful­ly be present and not allow the sil­ly lit­tle details to impede on us soak­ing in the true mean­ing of the day." Many brides lose their focus and become wrapped up in the lit­tle things that could go wrong on a wed­ding day, but Rachel was hap­py just to be expe­ri­enc­ing every emo­tion and adven­ture that comes in plan­ning a wedding.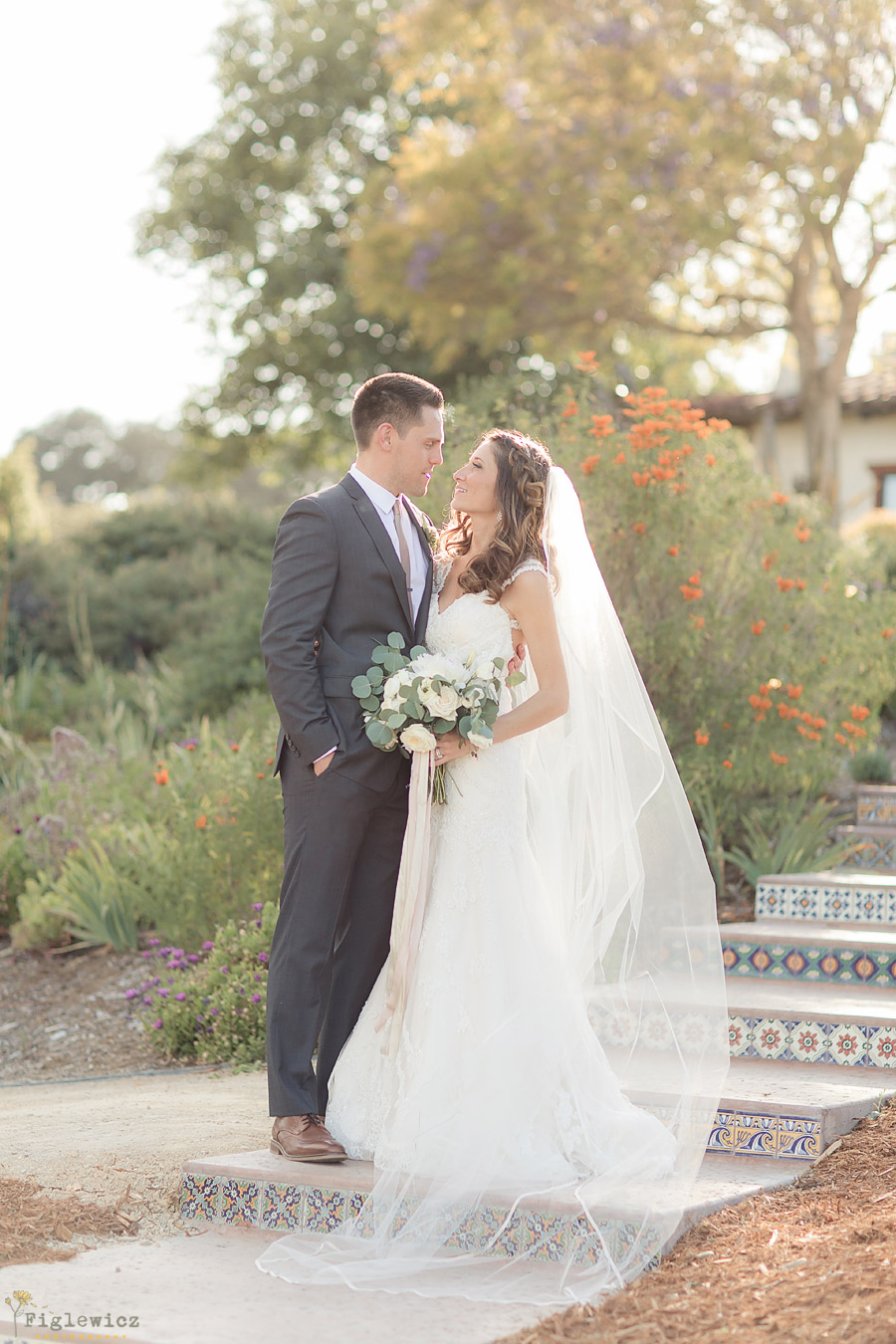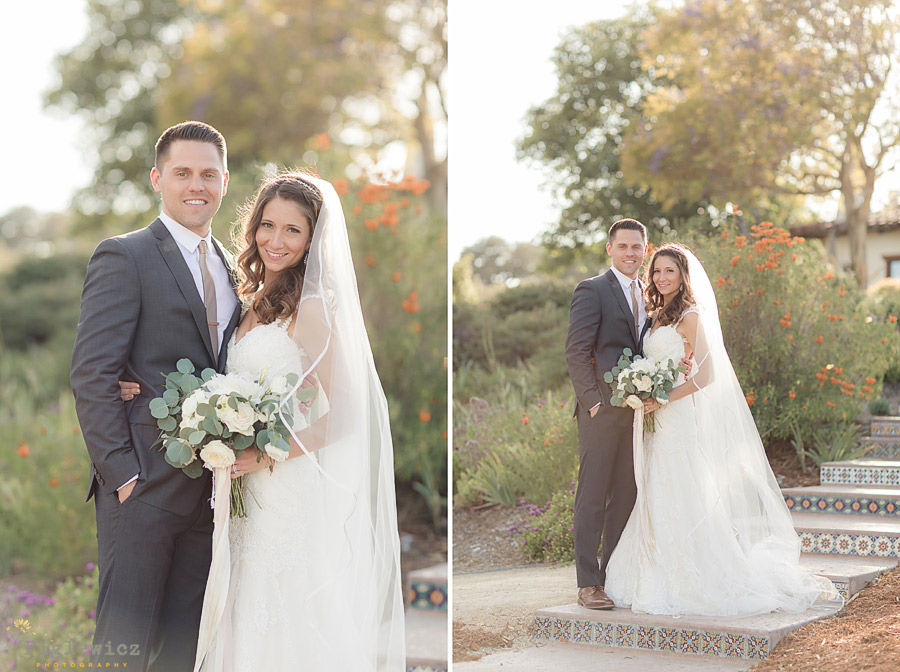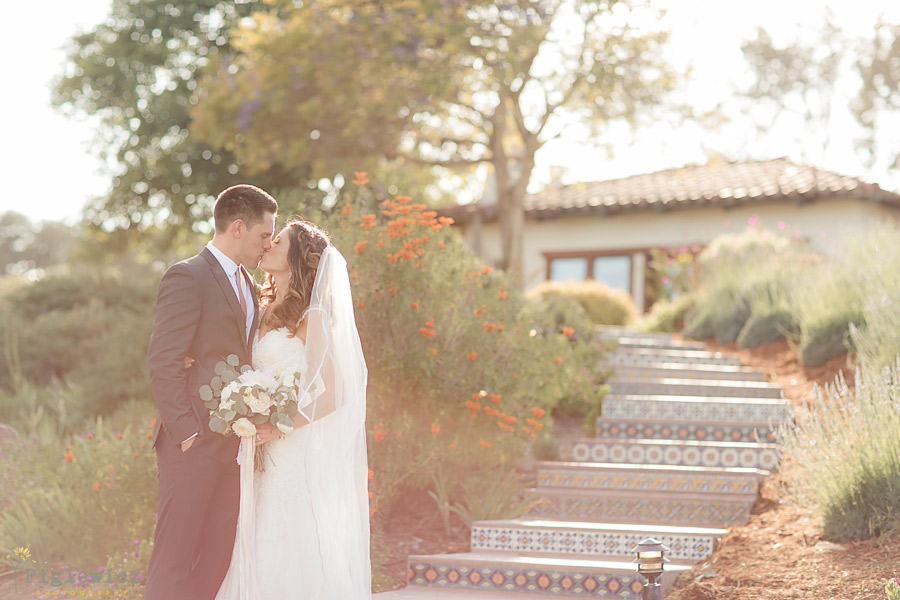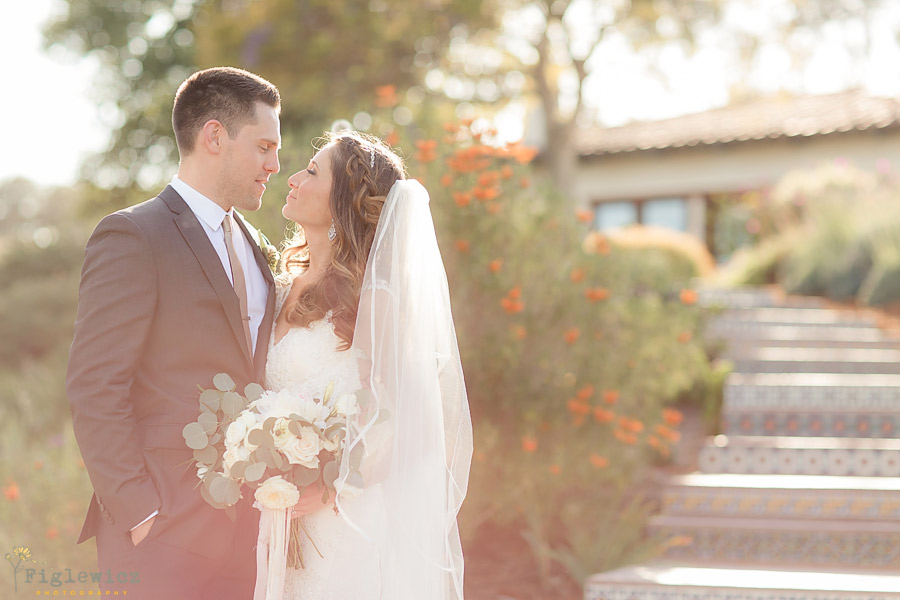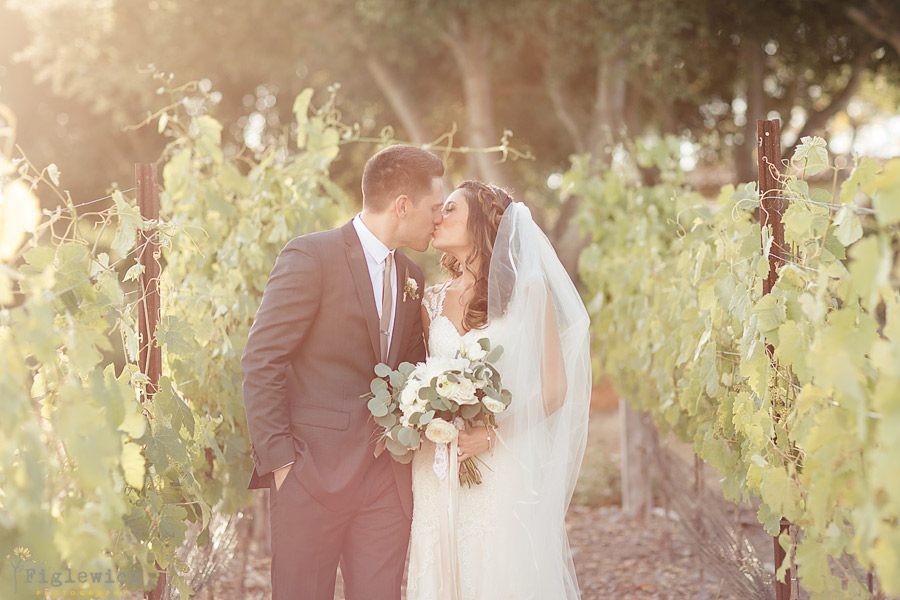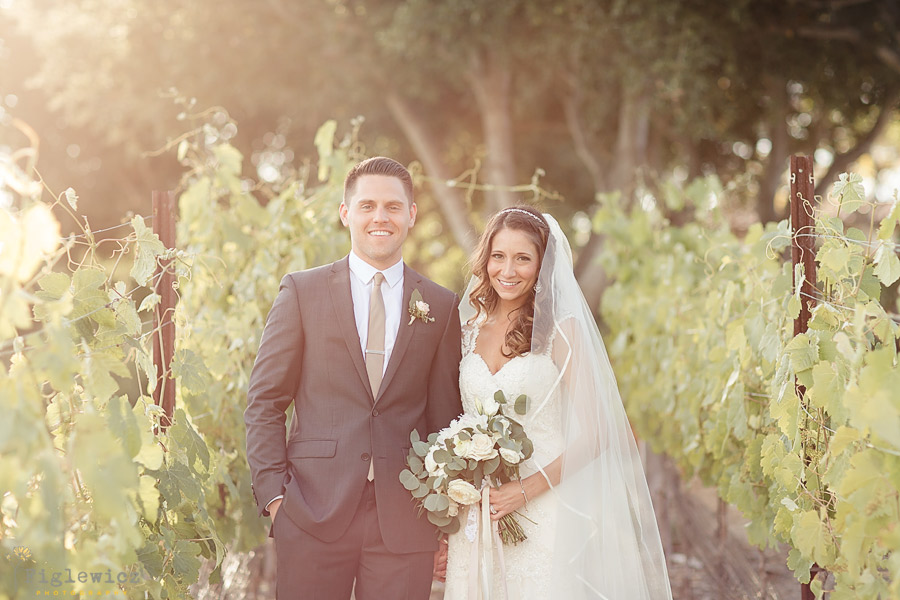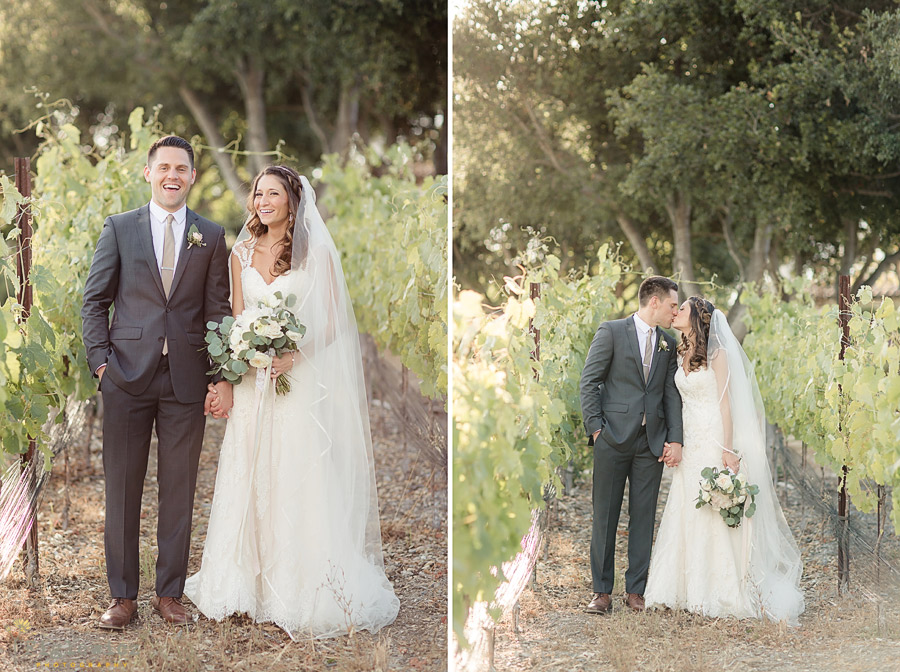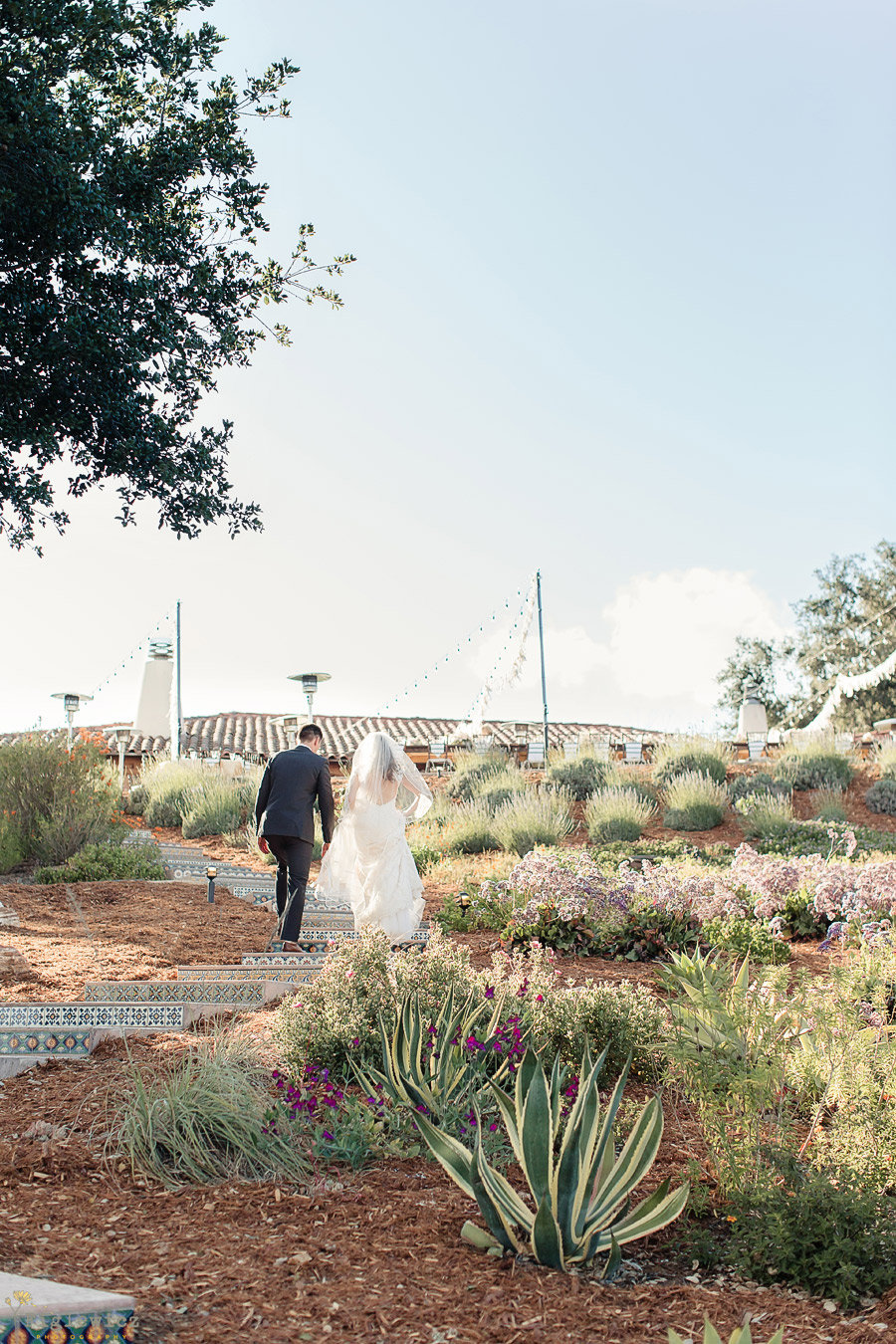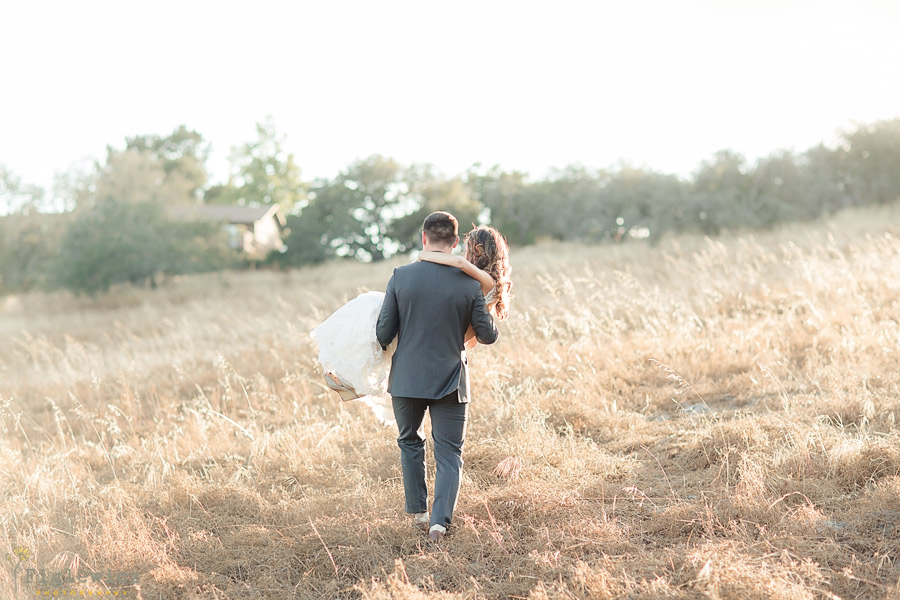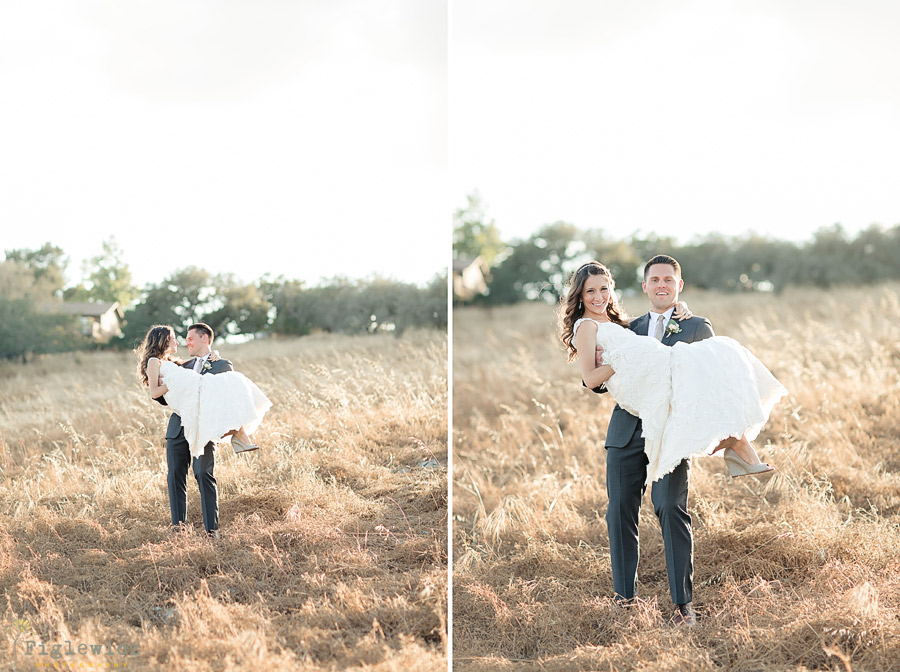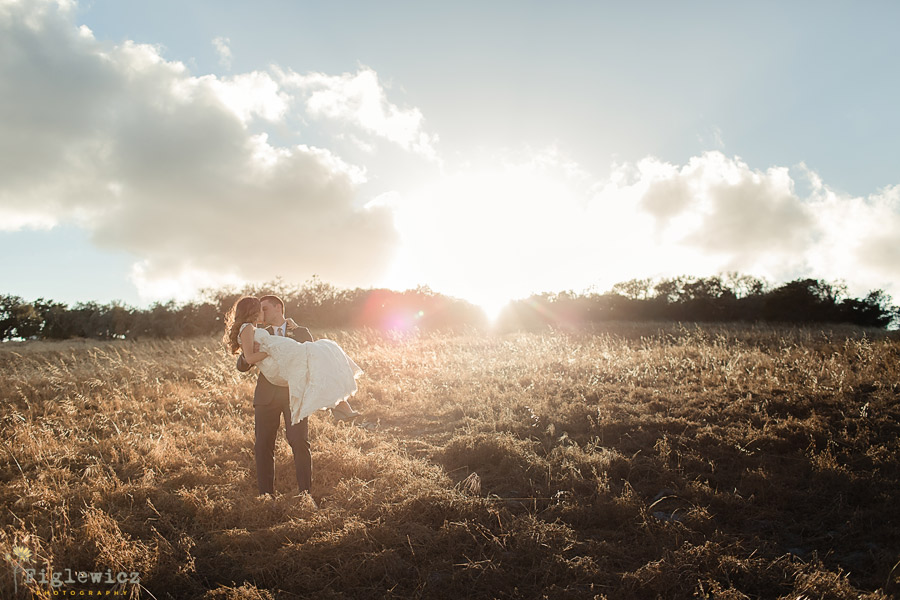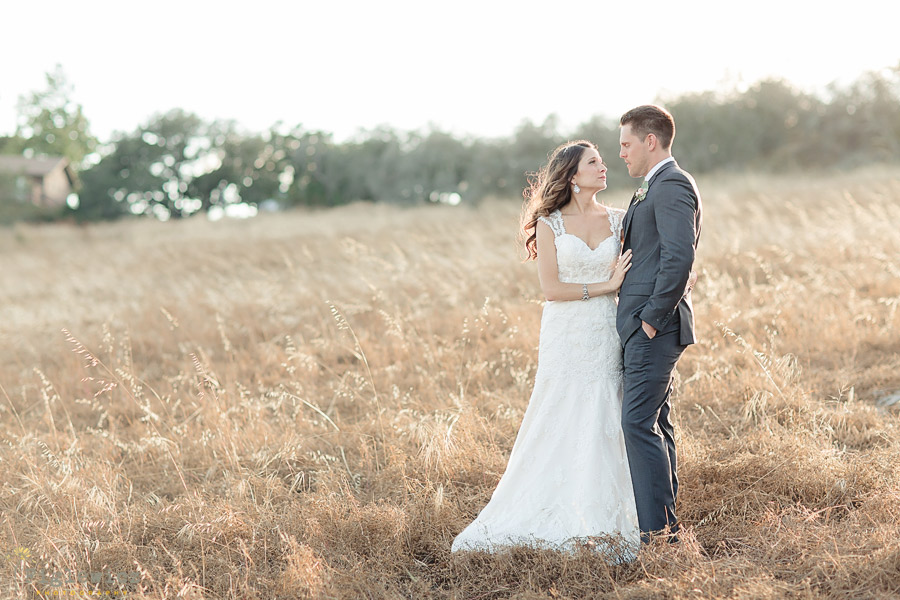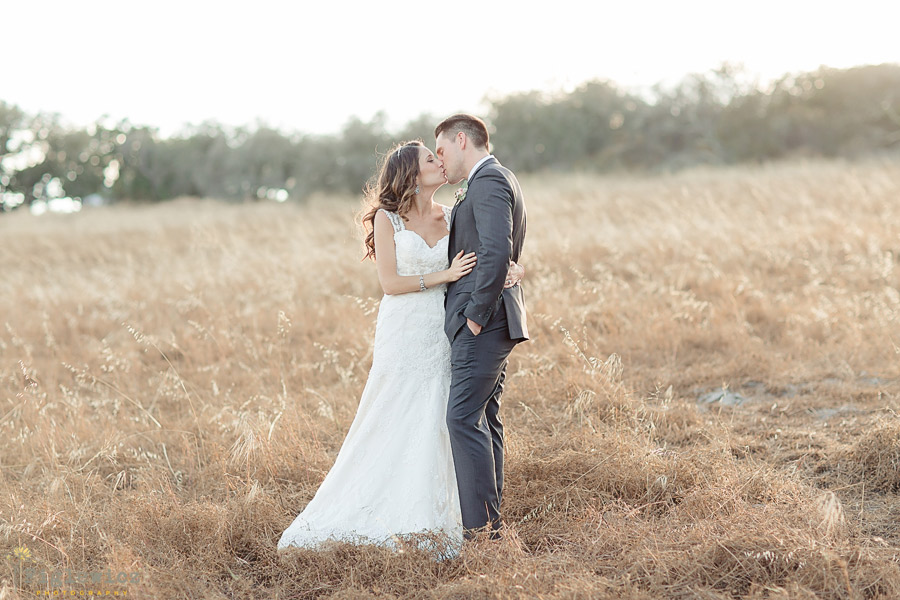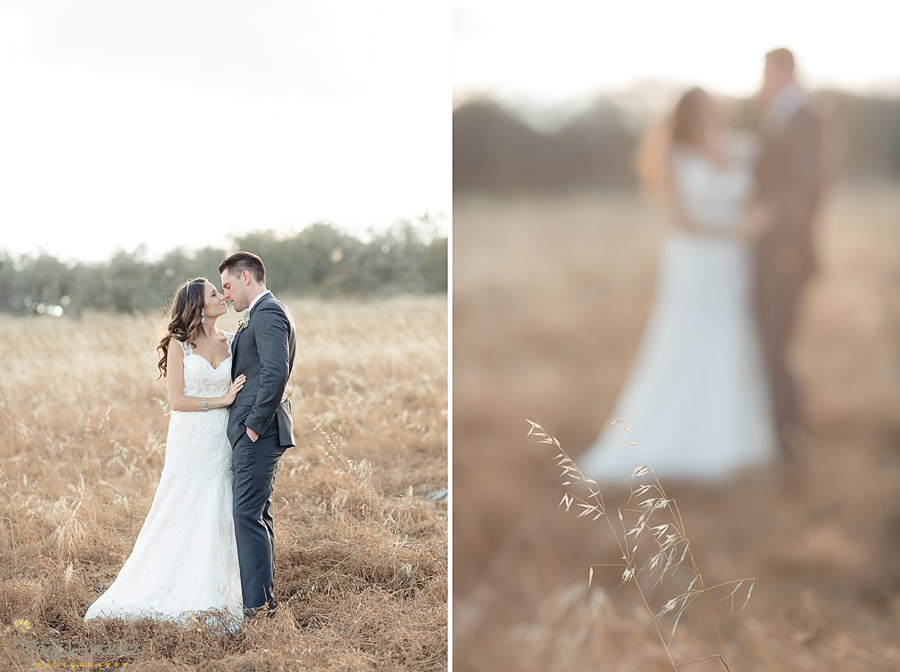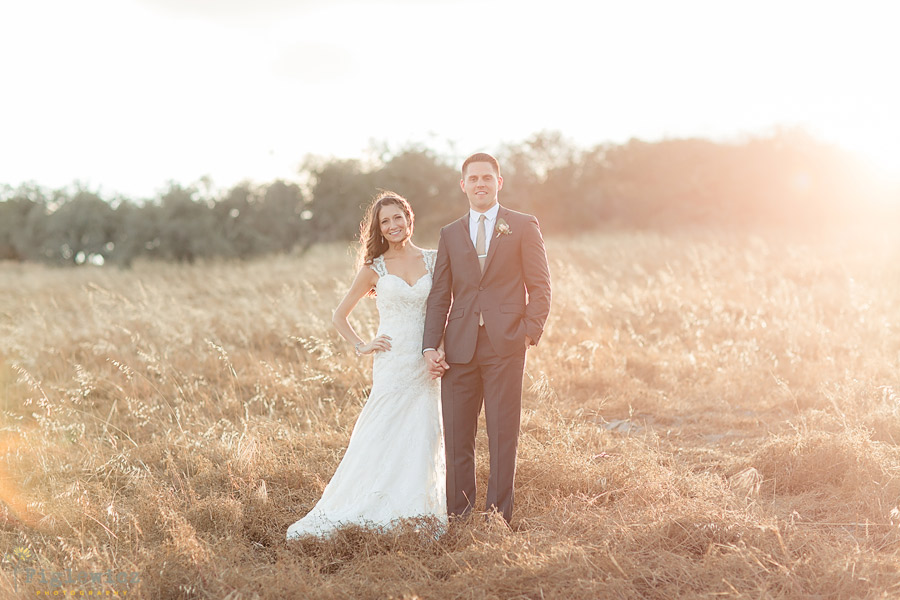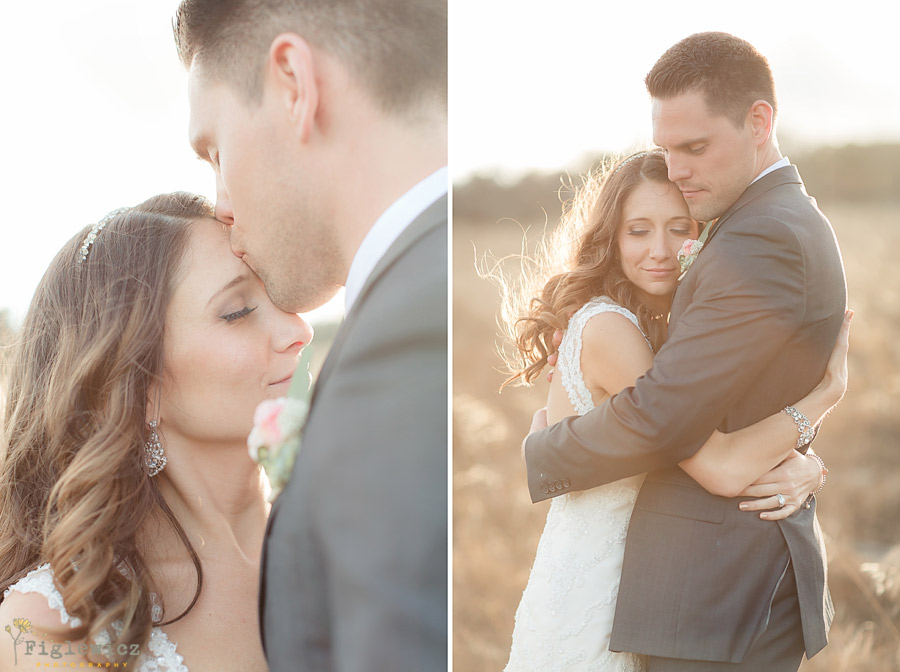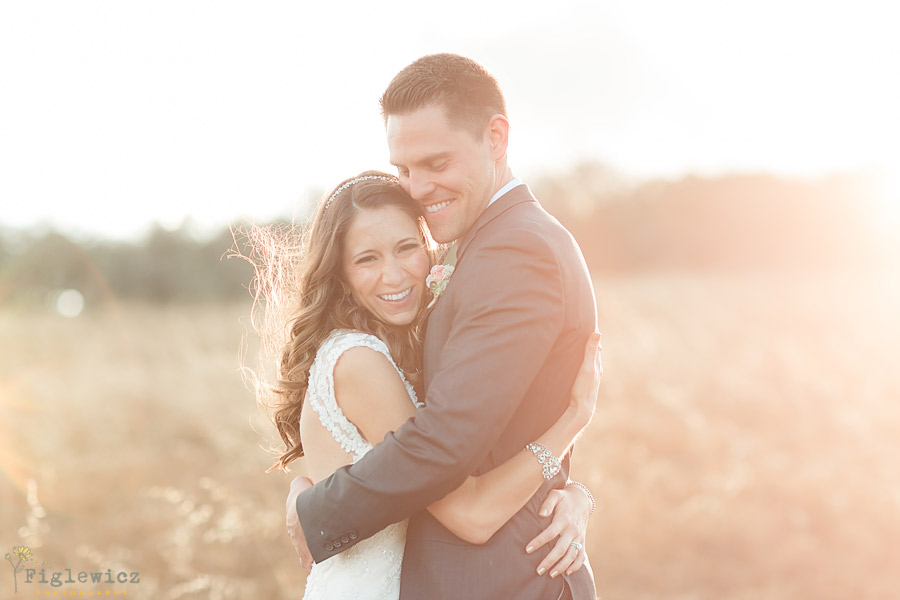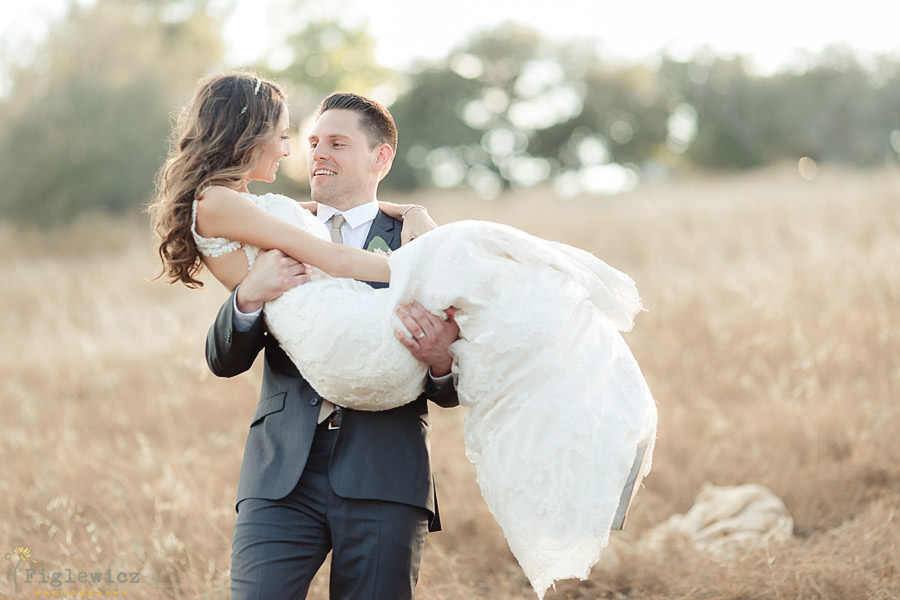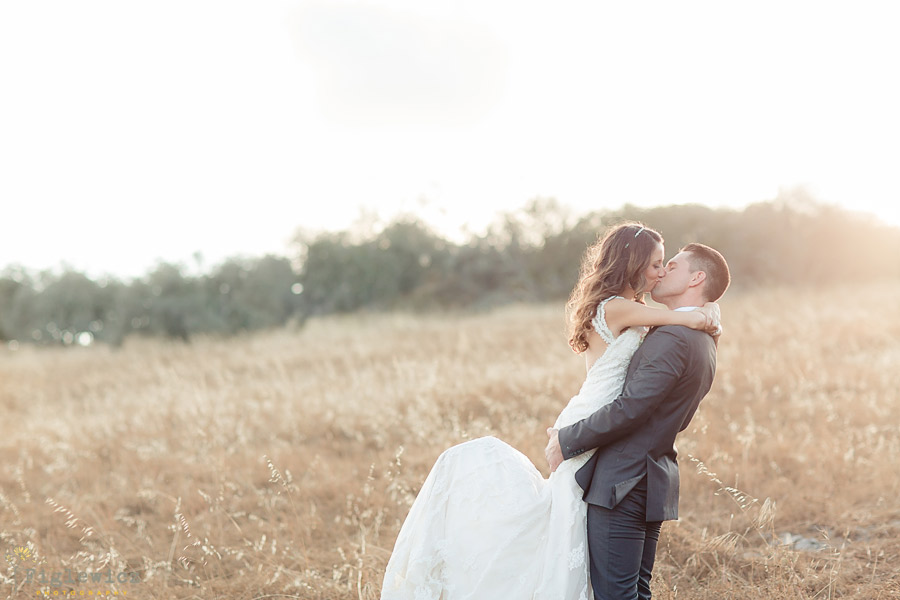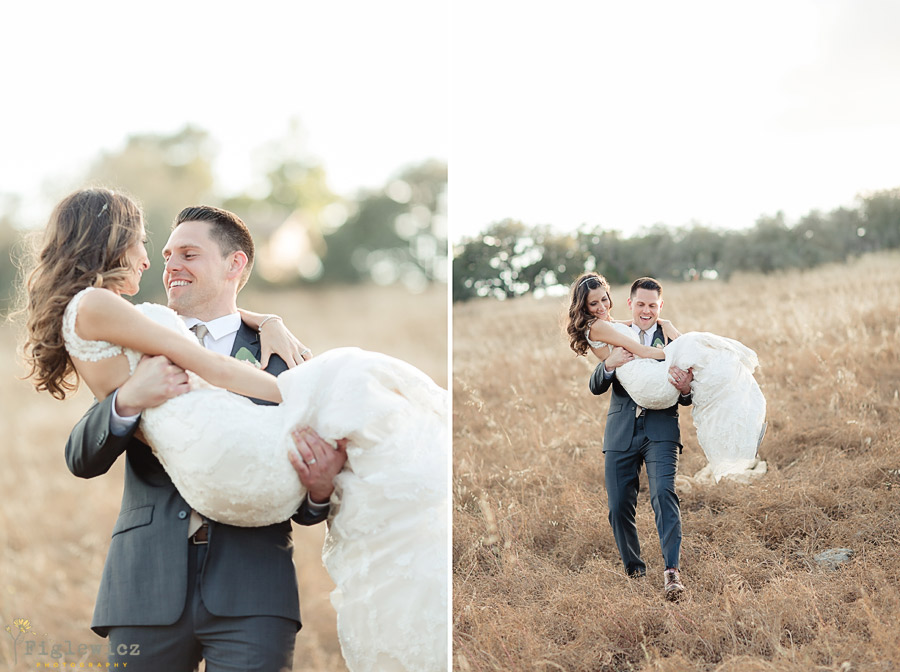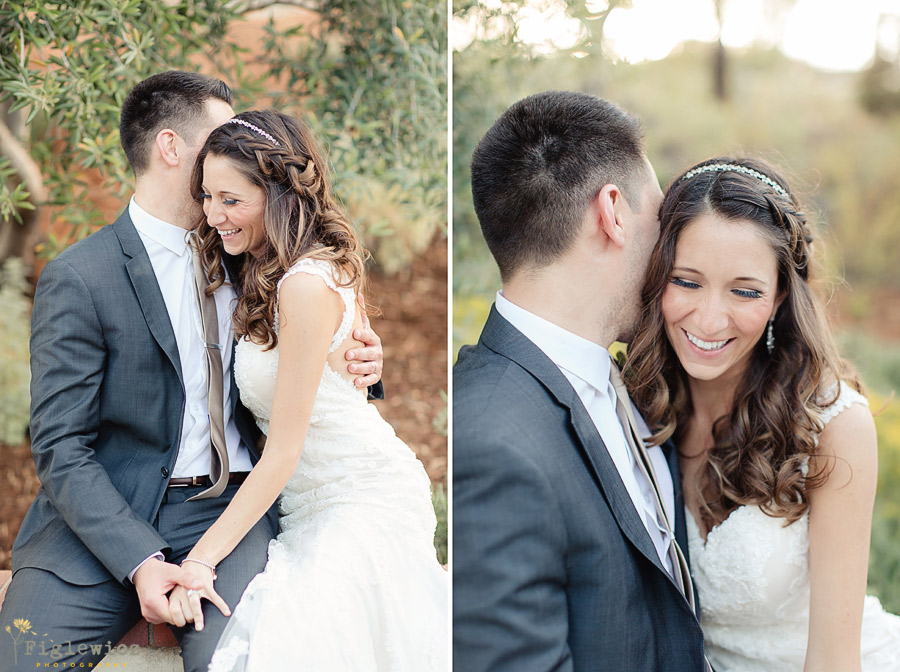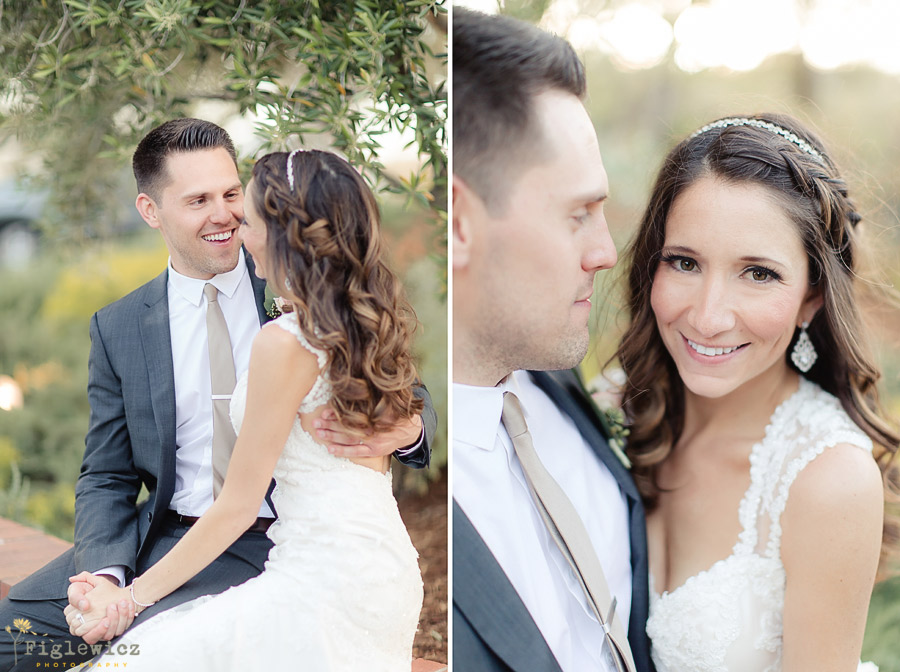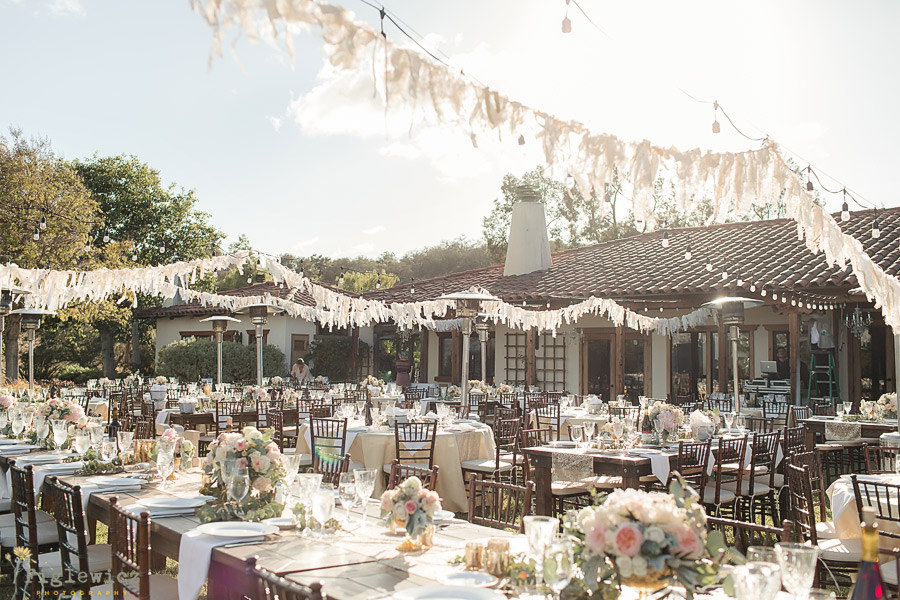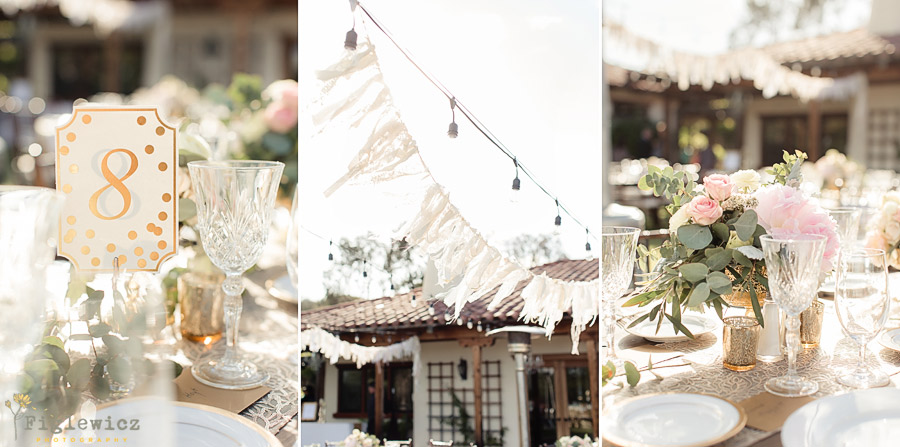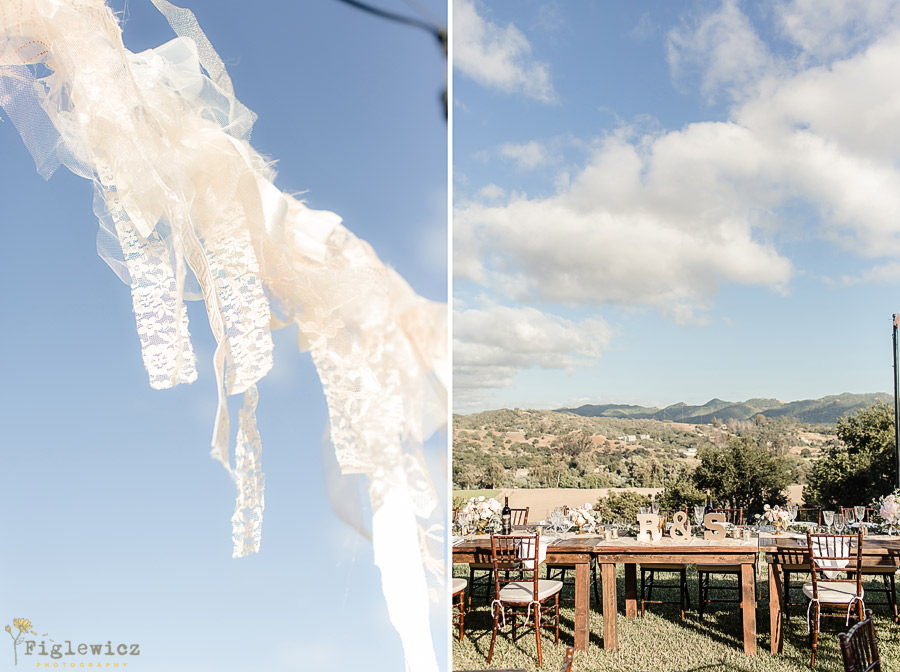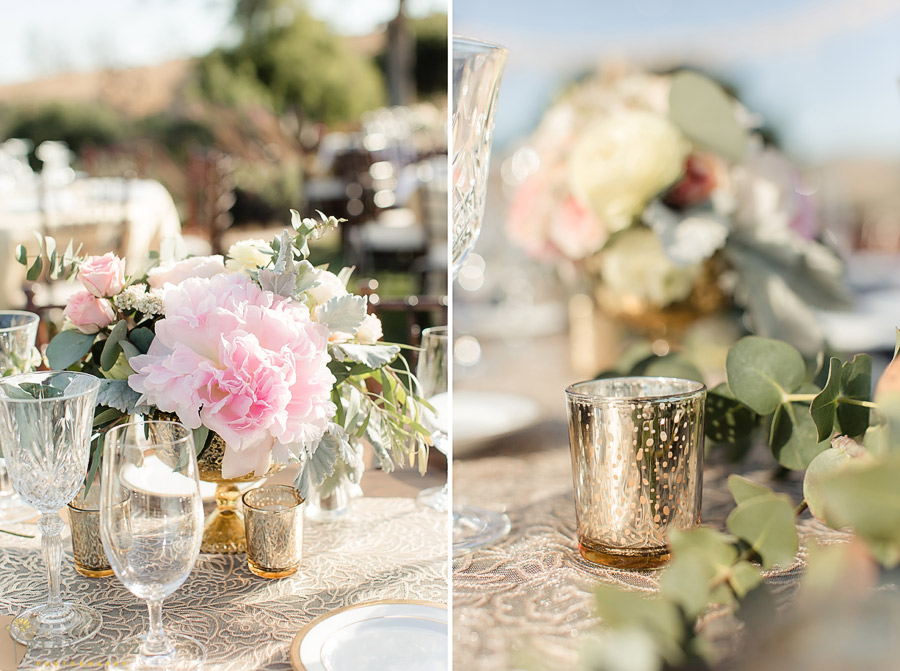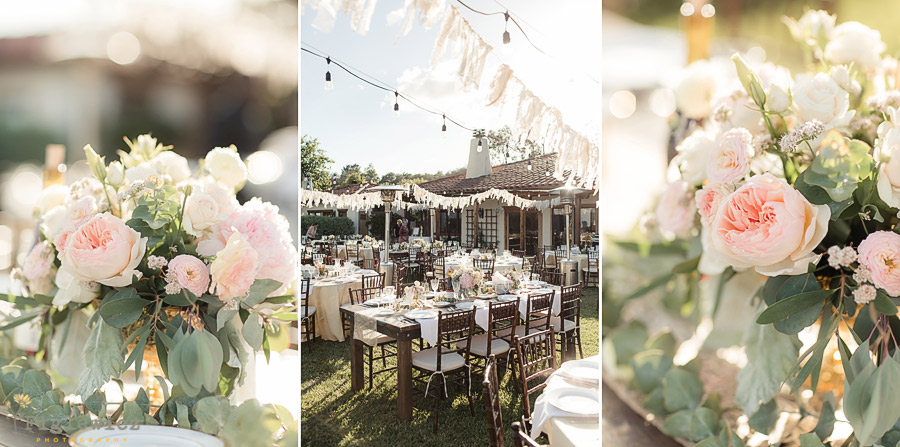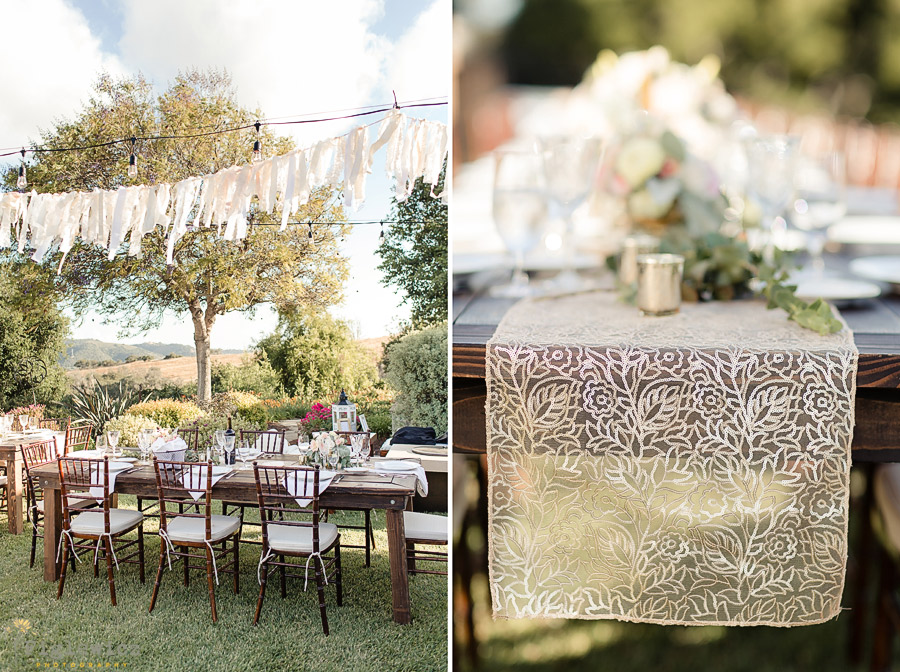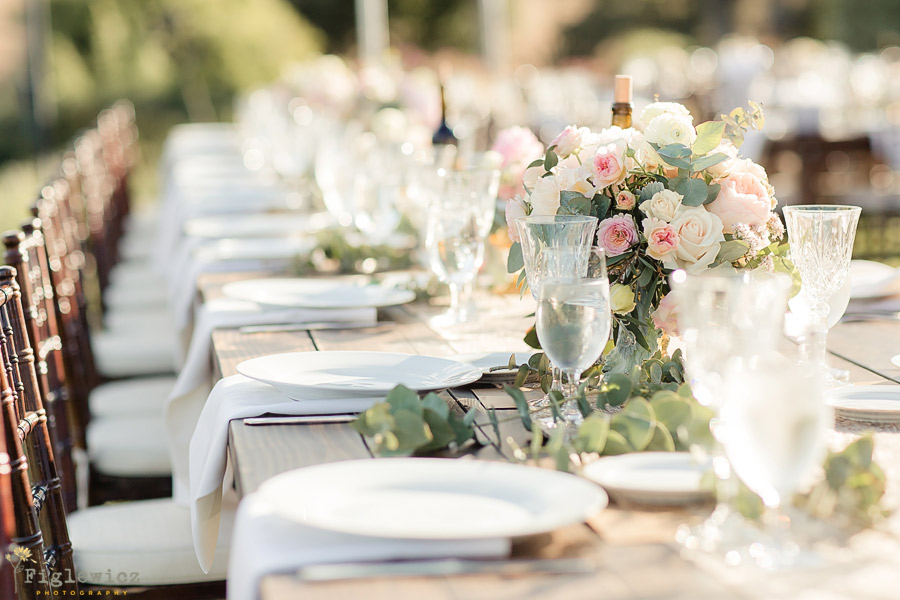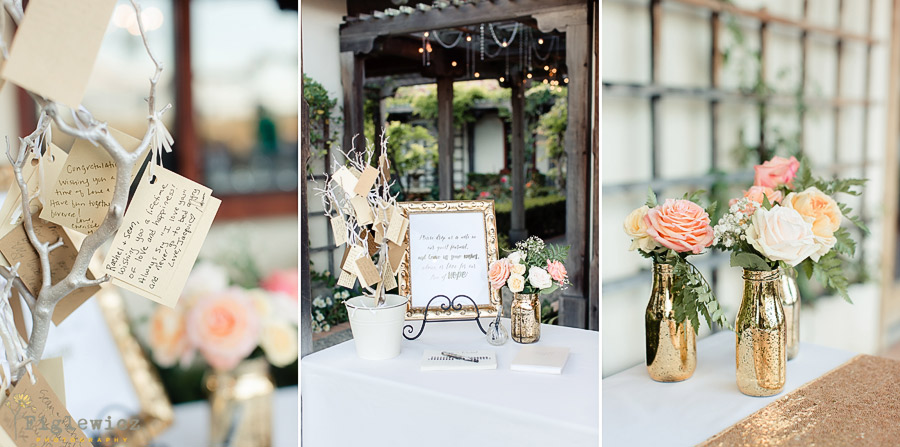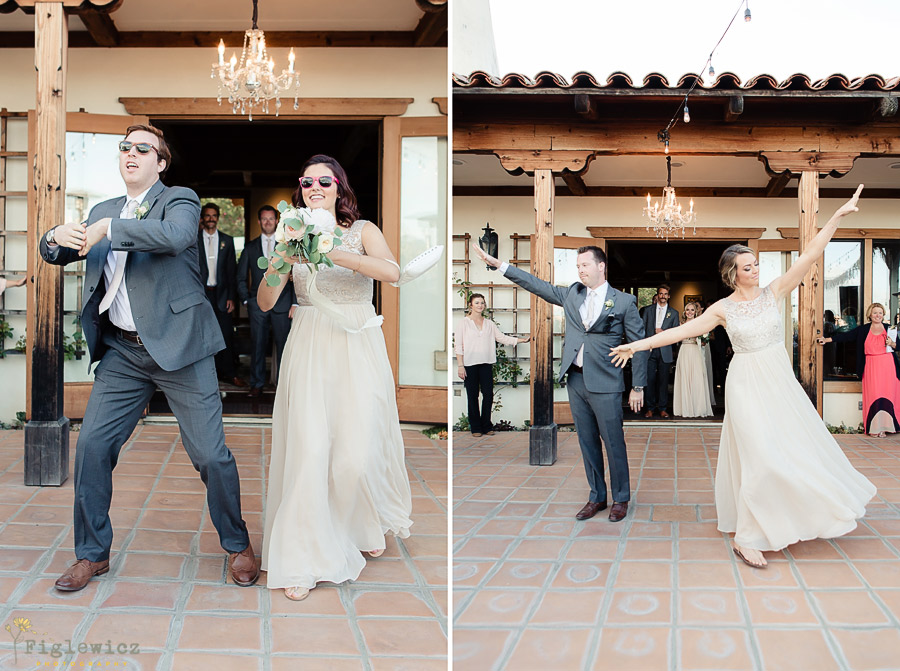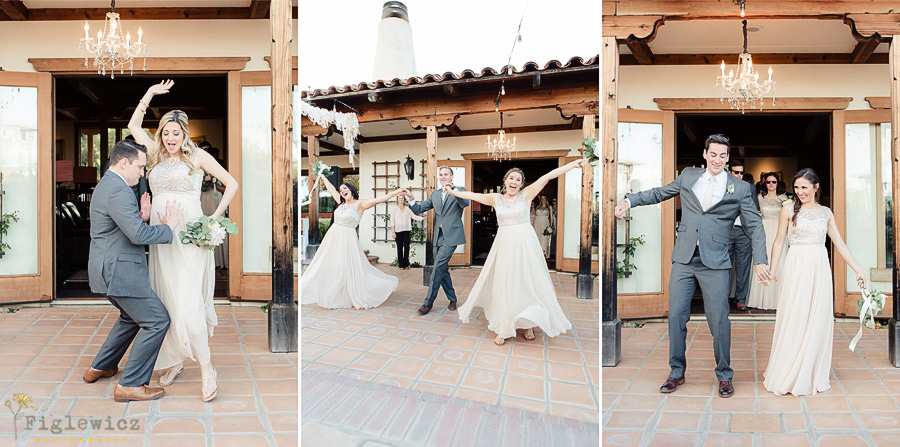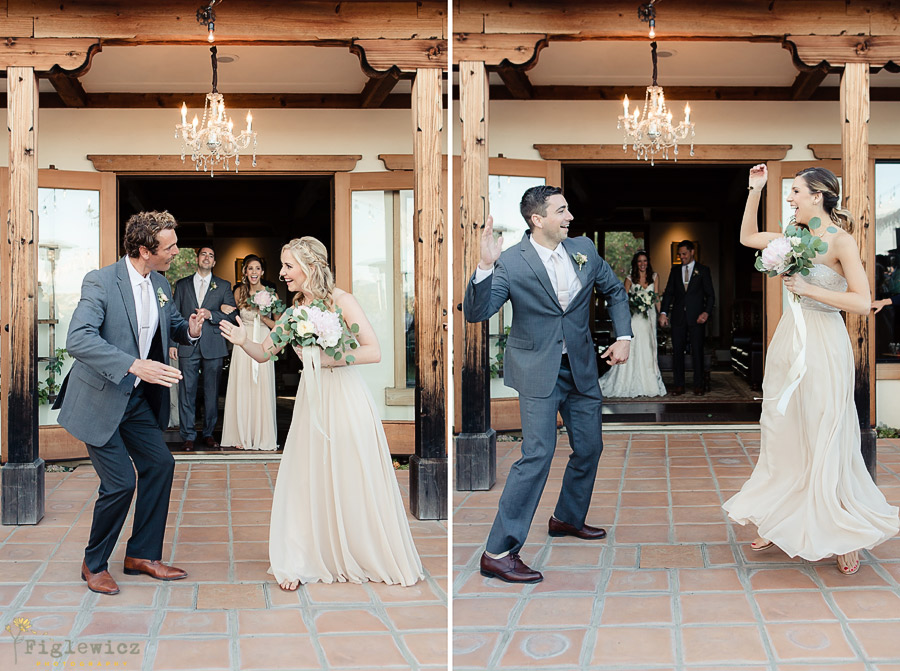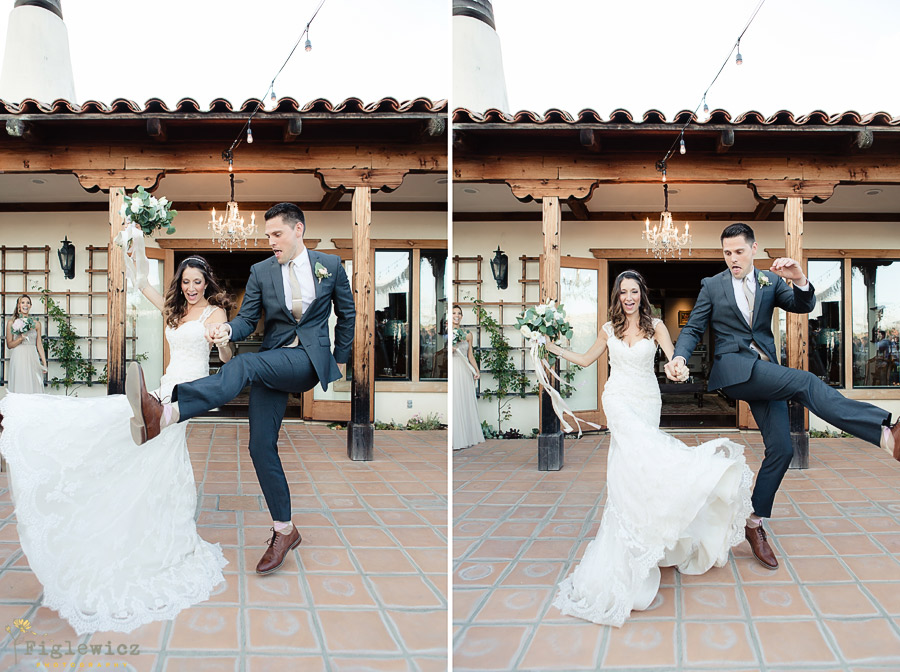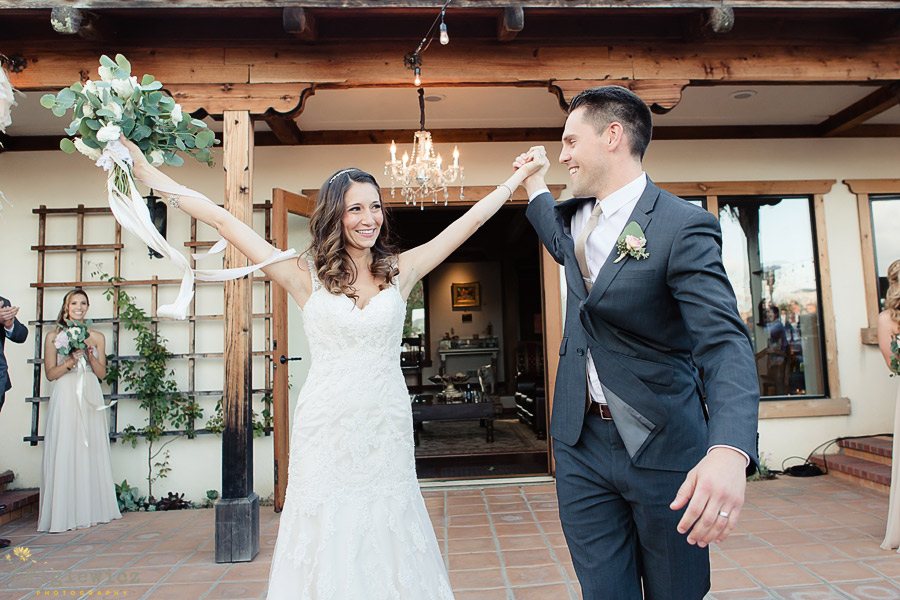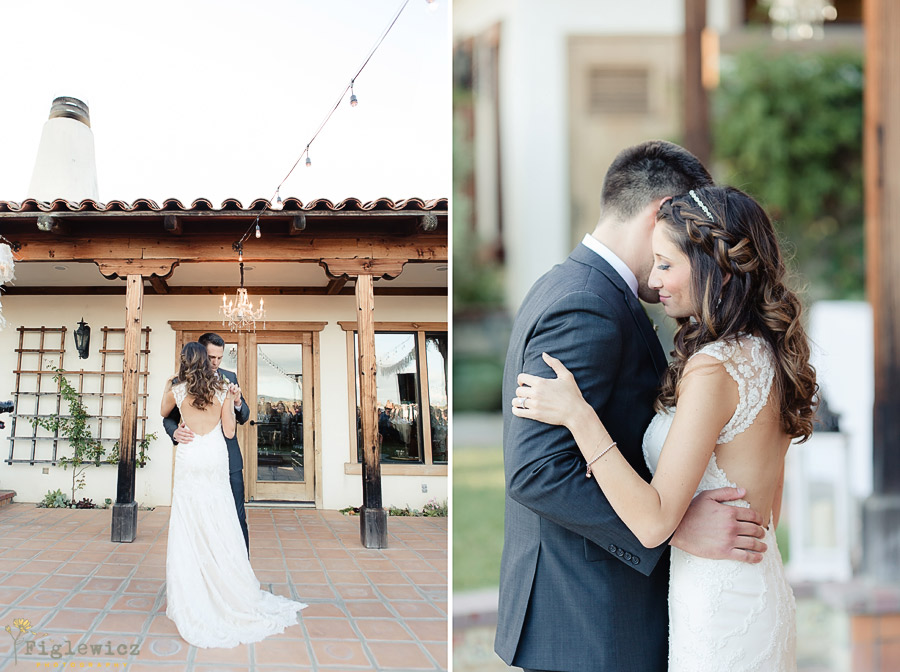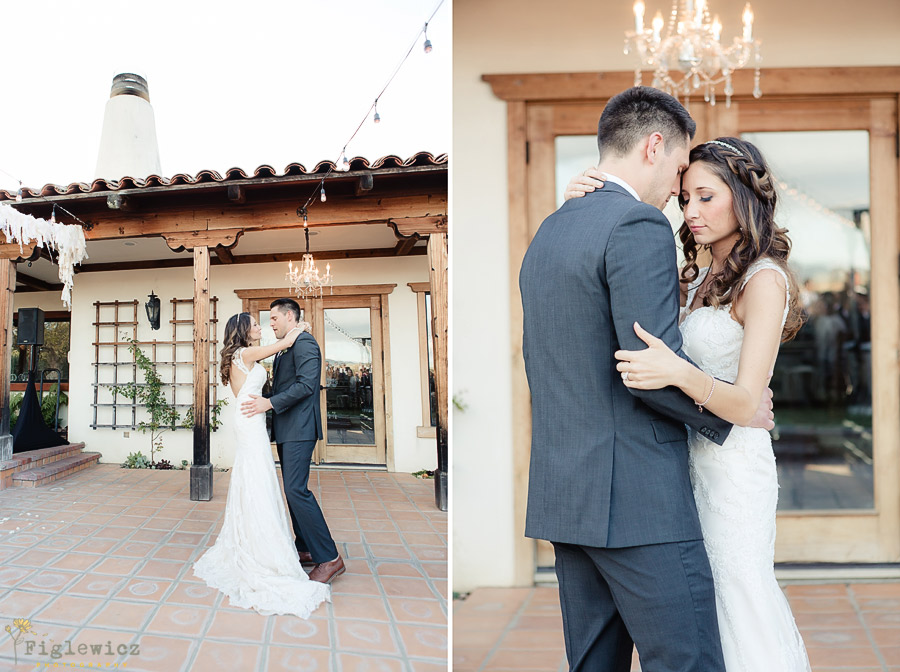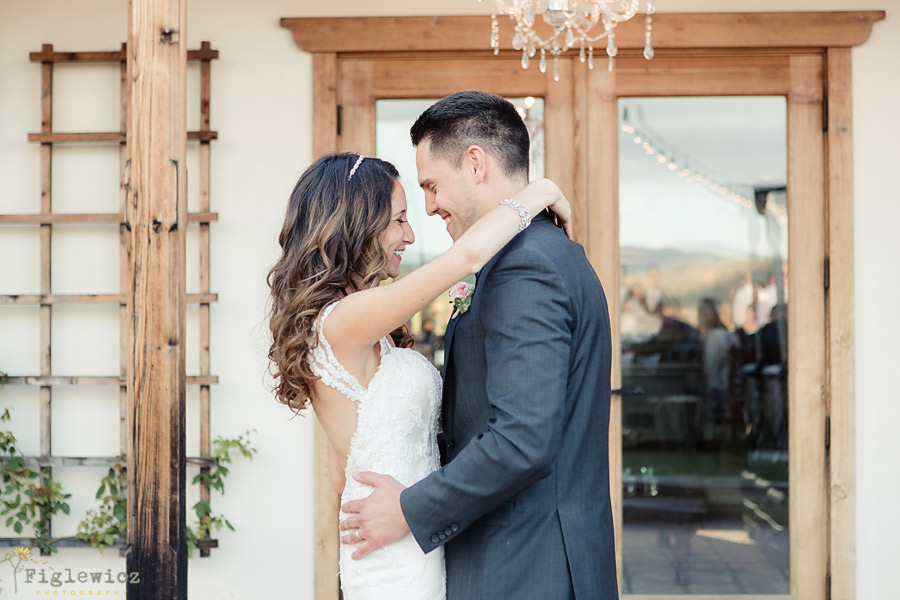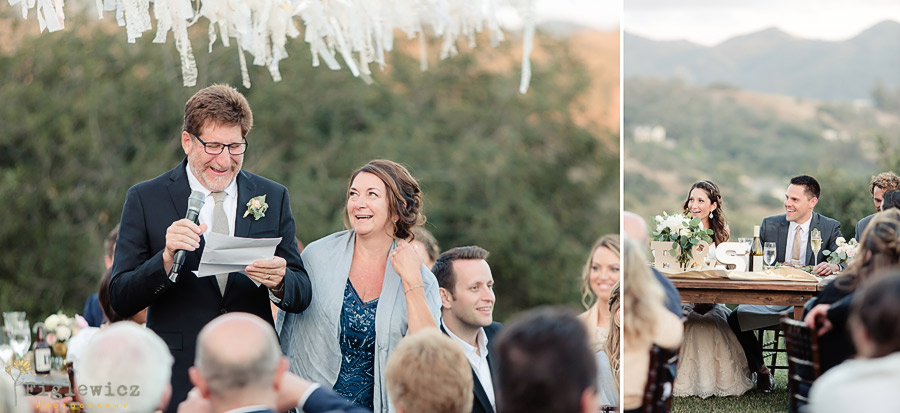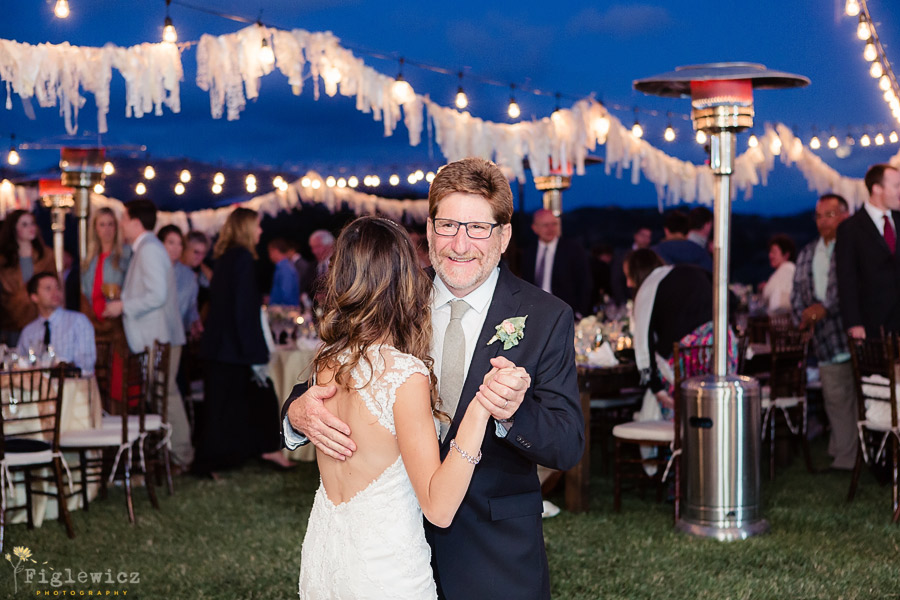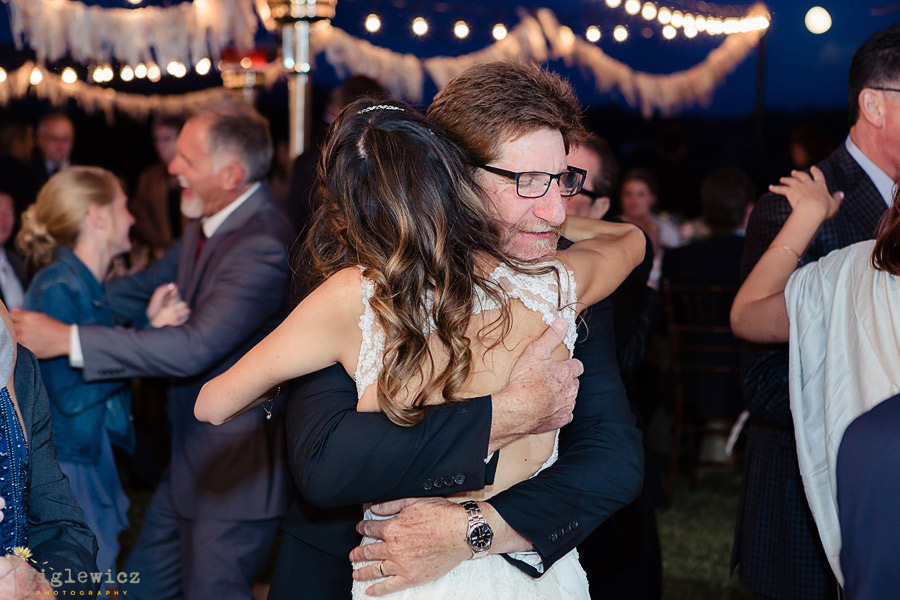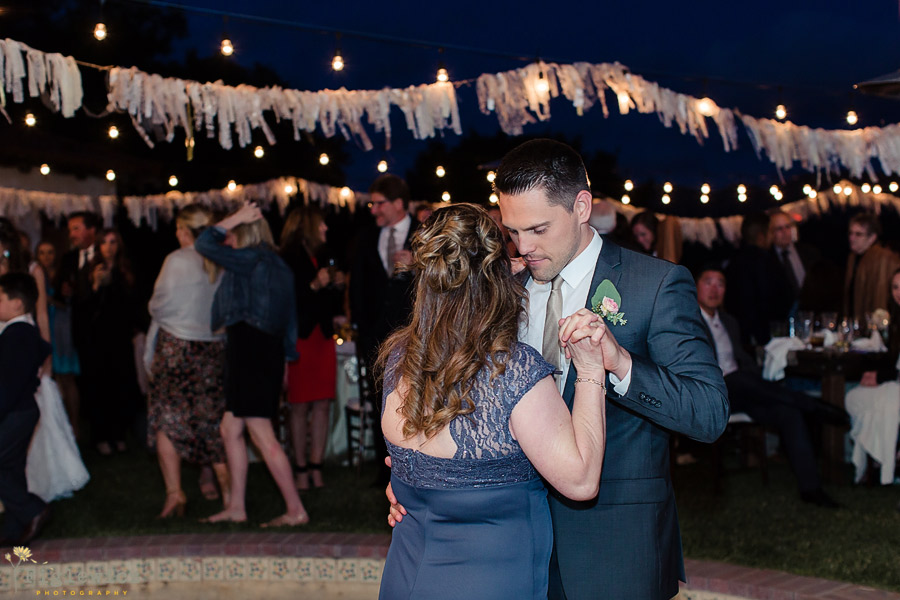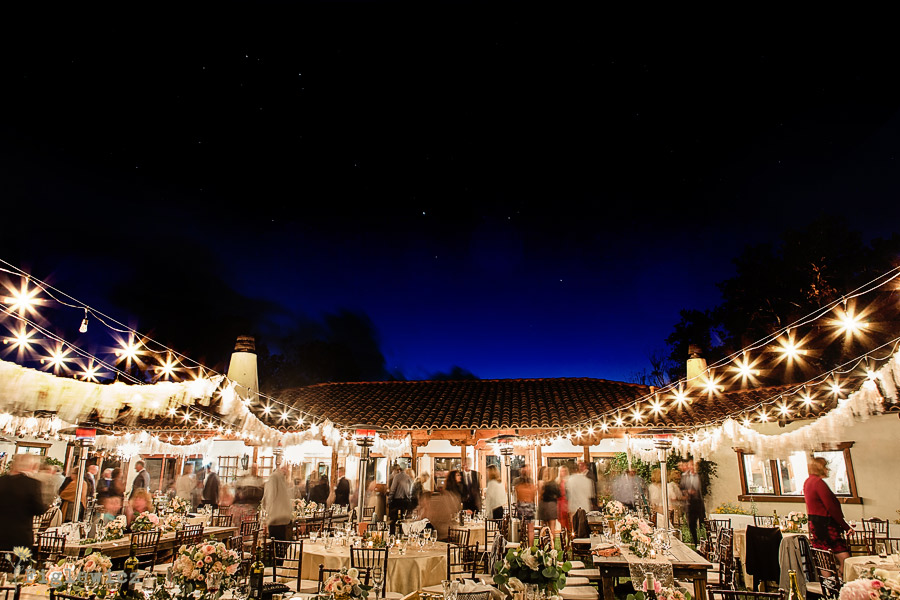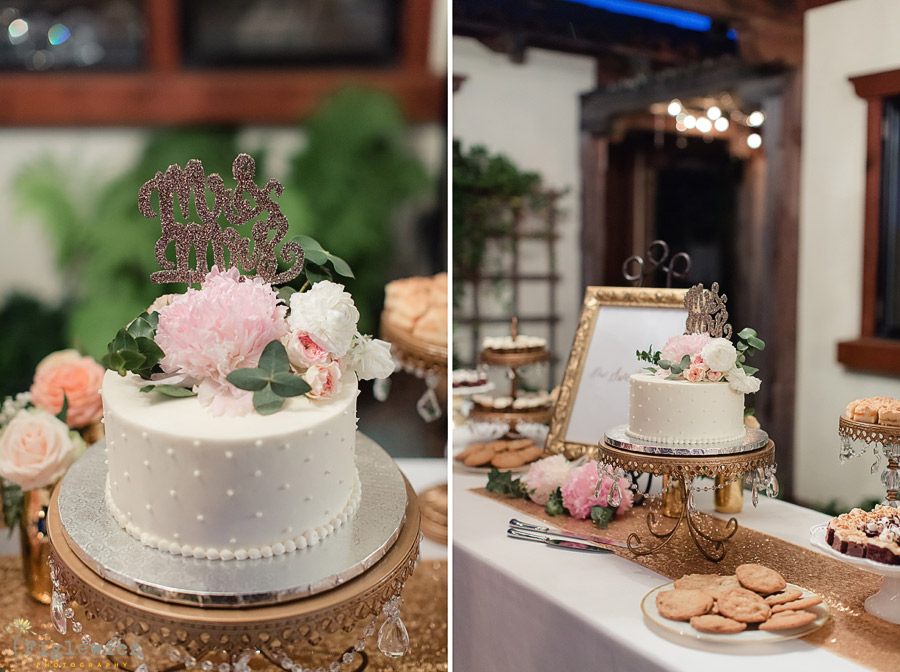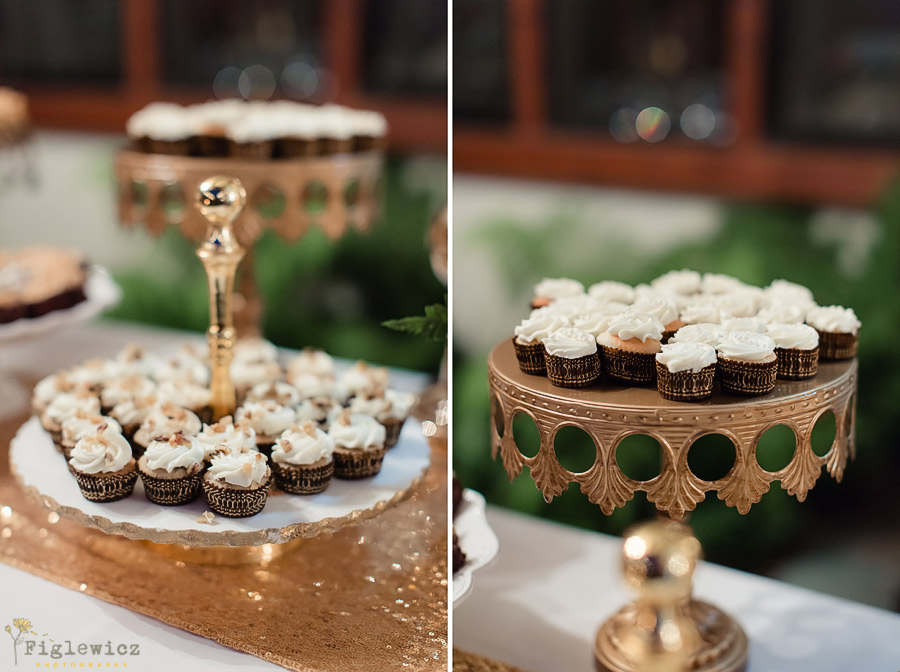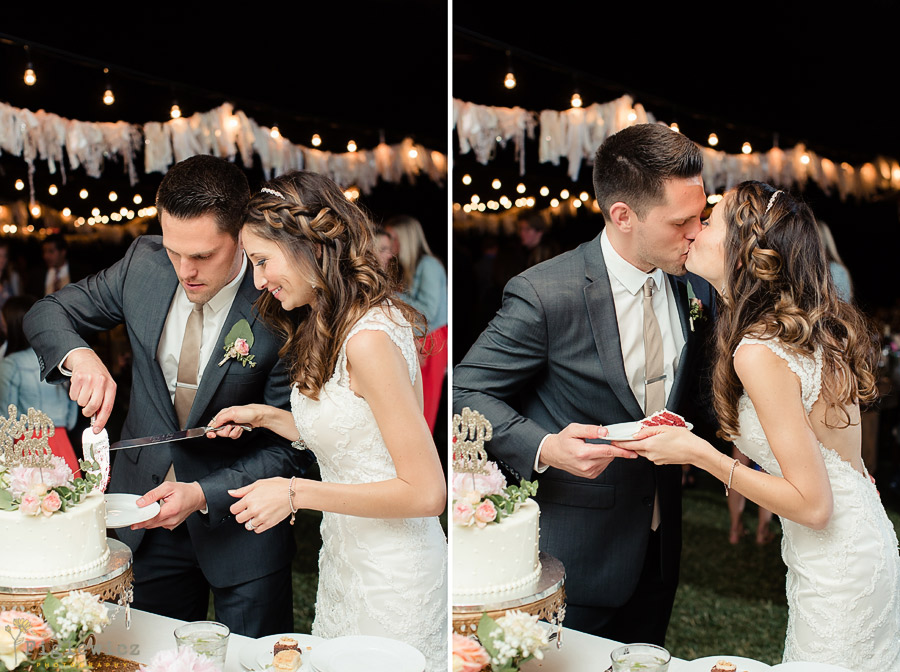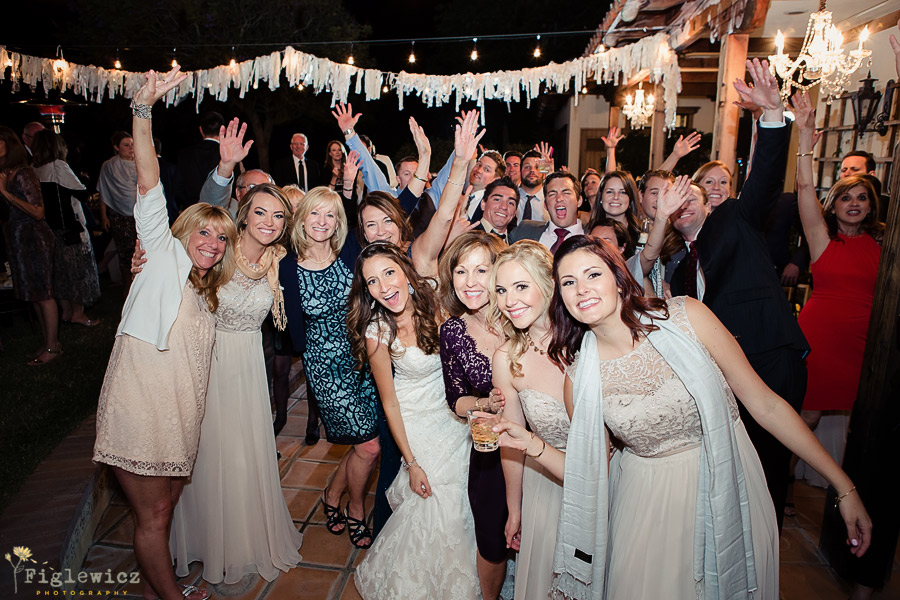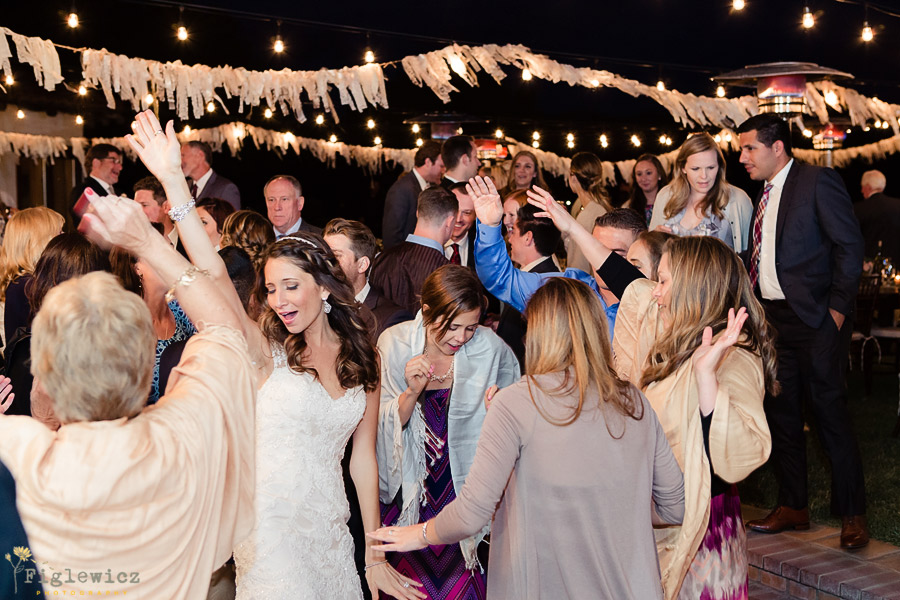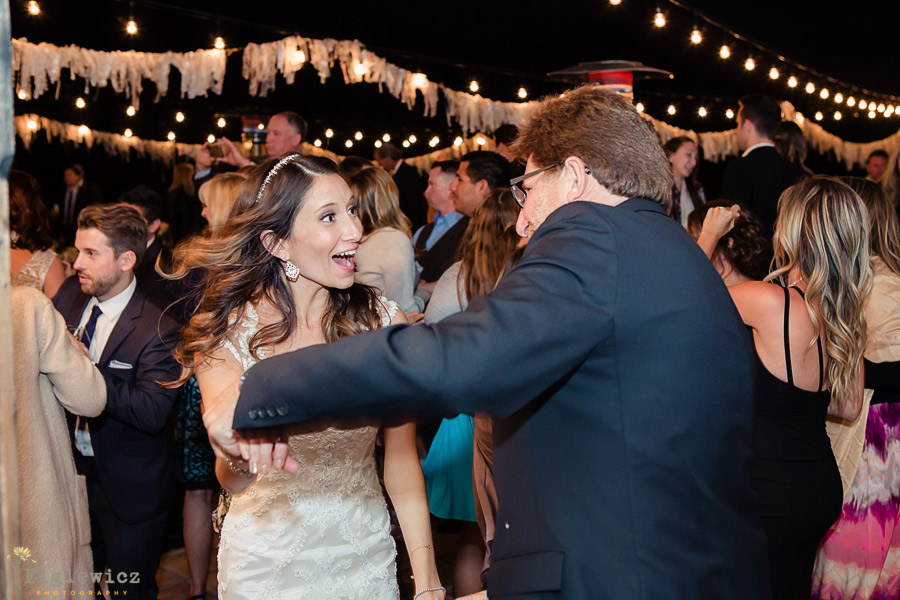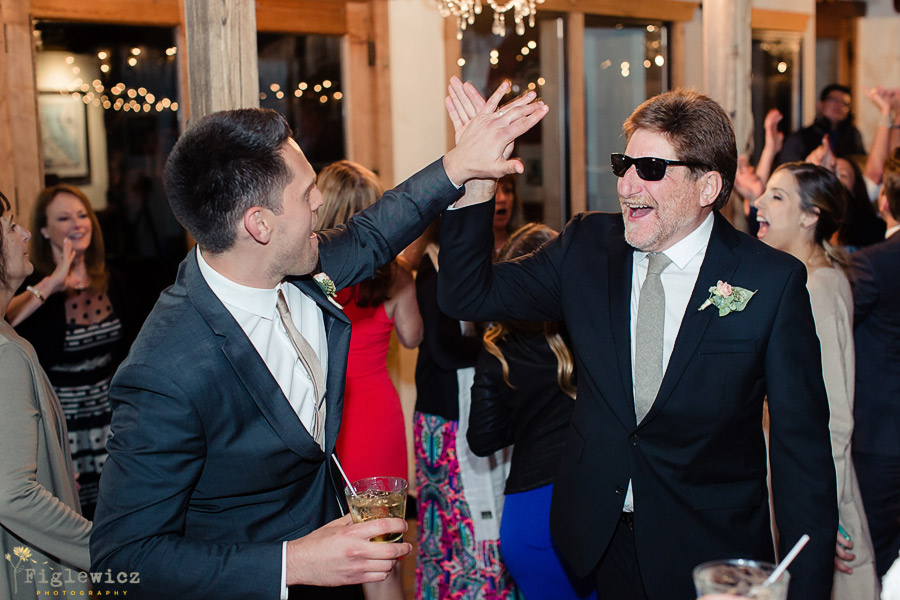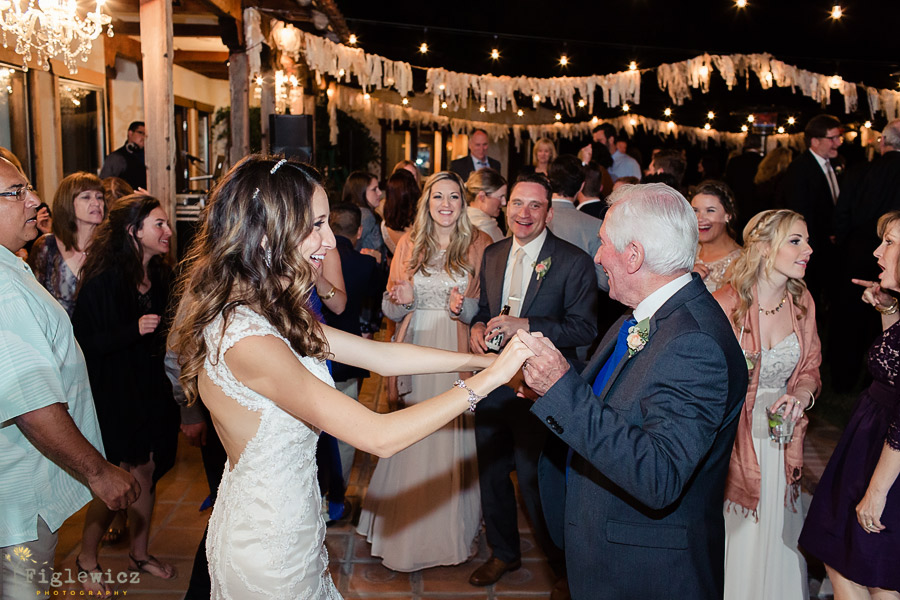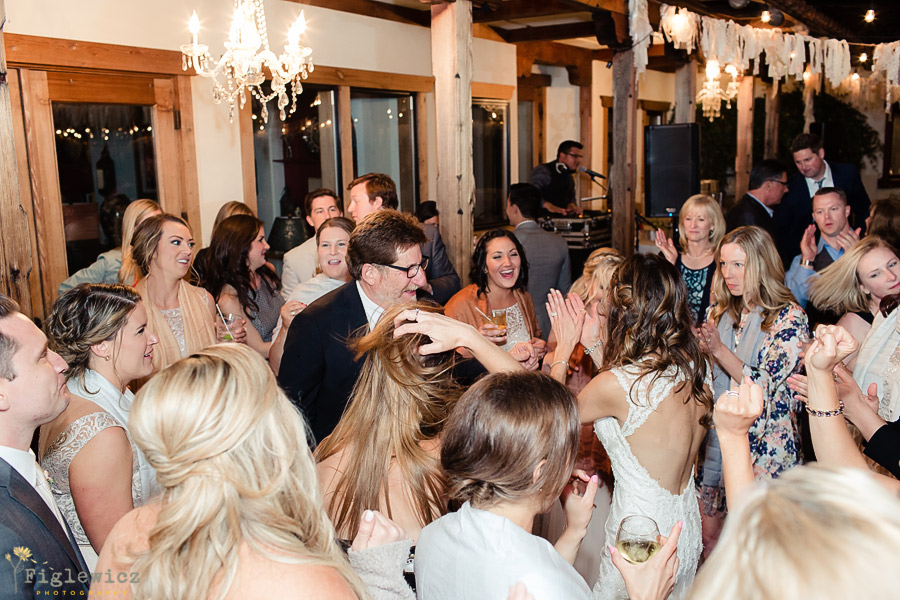 Wed­ding Pho­tog­ra­phy : Figlewicz Pho­tog­ra­phy
Cer­e­mo­ny Loca­tion : Casitas Estate
Recep­tion Loca­tion : Casitas Estate
Event Coor­di­na­tor : Sand Cas­tle Celebrations
Gown Bou­tique : Casablan­ca
Brides­maid Dress­es: Jen­ny Yoo, from Bel­la Brides­maids SF
Flo­ral Design : Eden Flo­ral SLO
Fur­ni­ture Rentals : Cen­tral Coast Tent and Party
Wed­ding Videog­ra­phy : Figlewicz Pho­tog­ra­phy
Sta­tionery : Caitlin Shrum
Groom's Tux : DKNY
Lawn Games : SLO Coast Shenanigans
Make-Up : Bel­lizzi­mo Beauty
Hair : Bel­lizzi­mo Beauty
Cake : Splash Cafe Bakery
Band/DJ : Cen­tral Coast Pre­mier Entertainment