As a Central Coast wedding venue owner, our engaged couples often ask for ideas to show their guests another side of our beautiful coastal area. Our hilltop estate shows off the local wineries, their vines, and Santa Lucia Mountains with inland views. Their wedding receptions here typically carry a more elegant, classy feel, so I typically like to suggest something different and often casual in nature. I think this offers your guests a really great feel for why our central coast region is so special and what many say is still a hidden gem.
Here are 5 fun locations (or venues) around San Luis Obispo that we like to suggest to our booked couples for their rehearsal party or dinner:
1 – The panoramic Rooftop deck (or patio) of the Seacrest Hotel, Pismo Beach
Many of our couples have their wedding guests stay at this hotel or nearby Dolphin Bay but they don't always consider that each of these hotels offer great rehearsal party options so their guests aren't drinking and driving. It's super convenient and fun before they are shuttled the following day to our Estate (as part of our wedding reception package) for the wedding and reception.
2 – A beach barbecue bonfire on Grover Beach
This option fits many budgets based on your guest count from simple finger food to passed appetizers or dinner. One of our destination weddings held here in August wanted to make their rehearsal party casual for their children to enjoy.  Since their wedding guests were visiting from Chicago and St. Louis, time at the beach to play games and hang out was really important when they planned their event on the central coast. Great vendors to call on who created this event? Auten Boys Barbecue & Catering, Shenanigans for game rentals, Elegant Details Floral, Sandcastle Celebrations (design), and Beach Butlerz to help have all the chairs and bonfire waiting for you is a great option!
3- A cozy dinner at sister restaurants Luna Red or Novo, in downtown SLO
Even though our estate is located in San Luis Obispo,  just 10 miles from downtown, it's still a country setting with vineyard views and mountains. For this reason, I also like to recommend a couple of our favorite restaurants in downtown SLO, so wedding guests can get a feel for our county seat. The area has boutique shopping, many college hangouts (with Cal Poly adjoining) and each of these restaurants exude charm, paired with wonderful service and menu options.
4- The truly enchanting historic townsite of Old Edna in Edna Valley wine region
My friend, Pattea Torrence, is the creative force behind this lovely farmstay site where she offers two lodging houses and walking tour of many interesting preserved buildings that she has lovingly restored and beautified. It must be a lovely setting for a intimate gathering (Pattea shared that 40 guests or less work best) and again, this setting provides something very different from a restaurant or our tuscan hilltop estate wedding.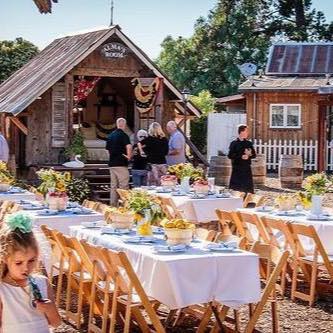 5 – The Station in San Luis Obispo offering a unique setting & great vibe
Please Note: The Station has closed as of 2021. We share its information here to spark your interest in exploring the unique places on the Central Coast for your rehearsal dinner.
Launched in June, 2015, The Station will close for private events and can offer great suggestions to assist you in creating a wonderful rehearsal party setting (or even bridal or baby showers for locals!). What are they? "A carefully curated wine bar, wine shop, market and event space in San Luis Obispo…"with wines selected from around the world."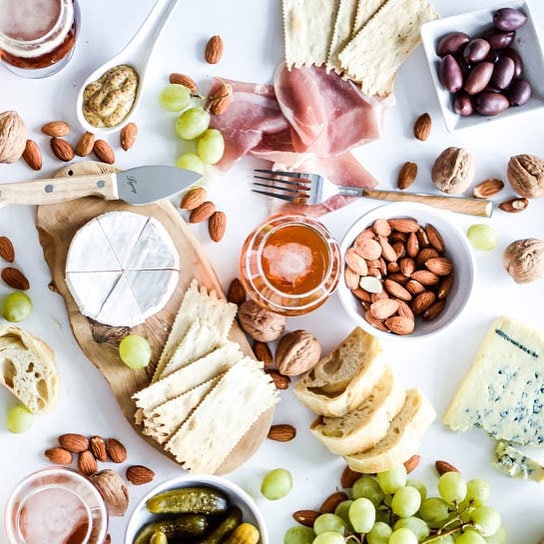 Their calendar is already packed with fun opportunities to enjoy when you are visiting San Luis Obispo and finding your wedding venue, but consider stopping in for a glass of vino and considering it for a rehearsal party location. We think you might fall in love with what this cozy wine bar offers.
So there's five that Tony and I think are great options for your 2016 or 2017 wedding rehearsal party. We'd love to hear where you end up and other non-traditional ideas to share in the future with other newly engaged couples. Drop us a line, we'd love to hear from you.